Kansas City and Denver Scripps stations ready new sets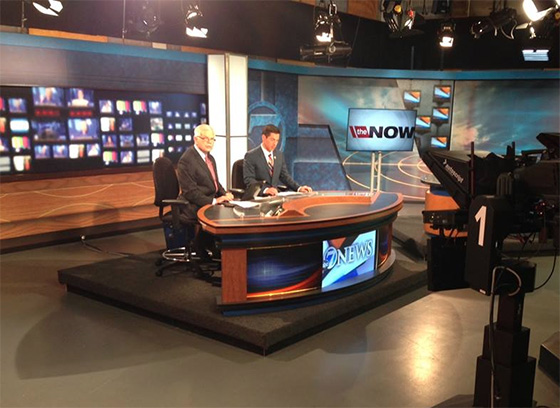 Scripps owned KSHB-TV and KMGH-TV are busy installing new studios, set for a November sweeps debut.
You can see KMGH-TV's temporary set above.
Sister station WCPO-TV debuted a new set earlier this year, which features some design elements that will trickle down to other Scripps stations.
Stay tuned…