Sky News updates Melbourne bureau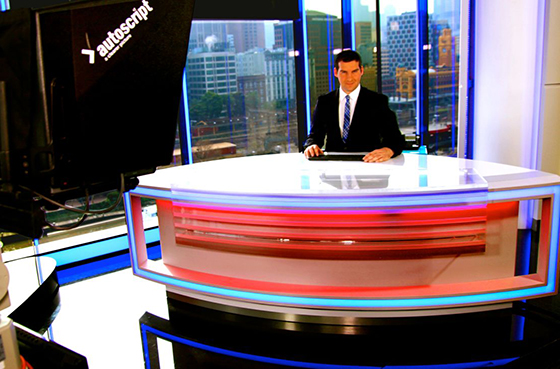 Sky News recently upgraded its Melbourne bureau, moving the set from a closet to a room with a view.
Located in Foxtel's Melbourne HQ, the new newsroom and set use bright backlit elements and large windows to create a modern home. The new location also includes an outdoor balcony that can be used for live shots.
Also on NewscastStudio
Overall, the set matches the Sky News brand seen in places such as London and Abu Dhabi, sleek lines, bright colors and lots of technology.
Video tour with Melbourne Bureau Chief Ahron Young: