Two Chicago stations go bold italic for Little League rally graphics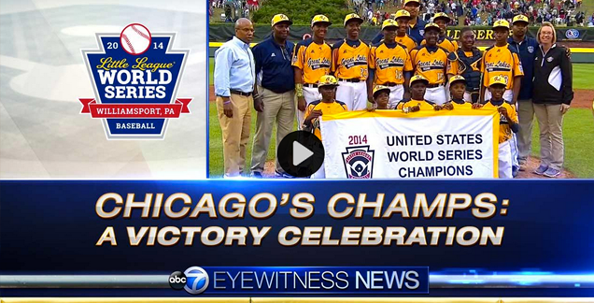 During the live coverage of the U.S. Little League champion's rally in Chicago, we noticed that competitors WMAQ-TV, the NBC O&O and WLS-TV, the ABC O&O, were using a very similar type treatment in their graphics.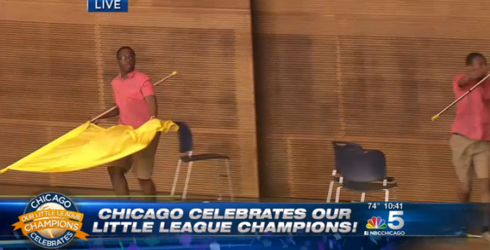 As shown in both images, both station were using Helvetica (or something similar) in bold italic with a metallic effect — a somewhat tired cliche seen often in sports graphics.
It's worth noting that WLS-TV's graphics package, introduced in October 2013, uses a Helvetica-like font, but WMAQ-TV's graphics, which are used at other NBC stations across the country, typically uses Gotham or a Gotham-like font.
Despite the similarities, NBC's version is a bit bolder and slightly more shiny, while Eyewitness News opted to add a thin gold border around its lettering.