Chuck Todd gives sneak peek at 'Decision 2014' look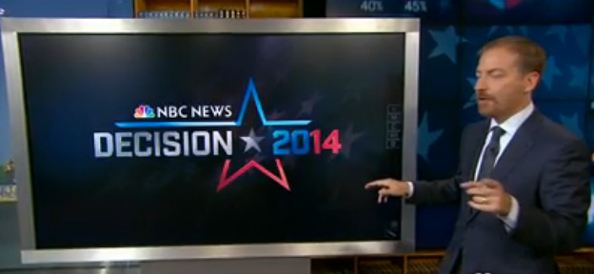 In his debut as "Meet the Press" moderator, NBC News' Chuck Todd briefly mentioned and gave viewers a preview of the network's new election graphics package.
NBC will use its longtime "Decision" branding for the upcoming election and the graphics appear to be largely the same.
The new logo includes a new, wider typeface and richer blue and red colors. The star outlines that wrap the words and year also take on matching color tones — previously the outline was a pale blue.
In addition to the typographic and color changes, NBC has also tweaked the texture of the star that separates "Decision" and the year.