Salt Lake City CBS updates streetside studio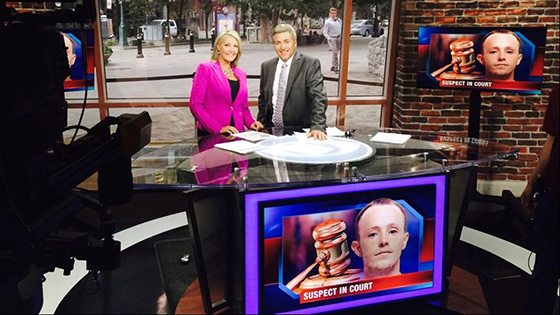 Sinclair's KUTV-TV debuted an updated streetside studio Monday during its 5pm newscast.
Designed by Devlin Design Group, the updated studio makes good use of the spaces unique setting in the Wells Fargo Center.
The new scenic elements include a spacious weather center with a 4×2 monitor array, multiple standup monitor locations and a large monitor wall.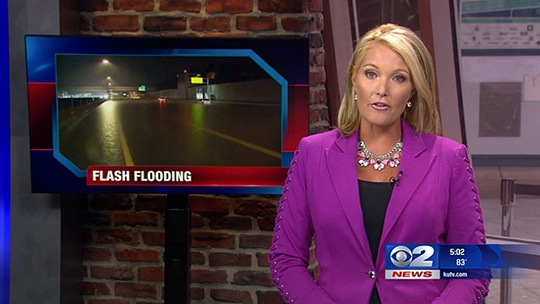 A new standing desk anchors the design, along with circular floor graphics.
Also on NewscastStudio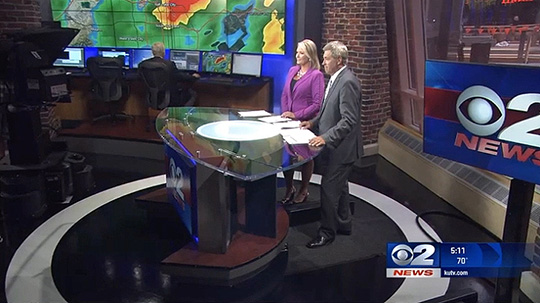 Overall, the set makes good use of the spaces brickwork and windows to create a unique vibe in Salt Lake City. While not much "true scenic" has been added, the set is very visual with many layers.