FLDA designs lighting for new ESPN NFL studio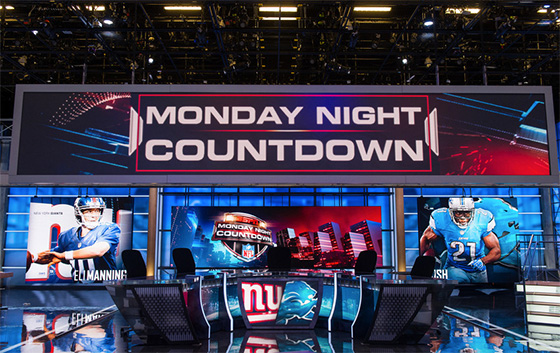 Ferri Lighting Design & Associates recently designed and installed the lighting on ESPN's new NFL studio in Digital Center 2.
Set in a new 9,000 square foot space on the ESPN Bristol, Connecticut campus, the ESPN NFL set is an all-LED lighting installation, part of ESPN's first LED studio deployment.
"We saw the ESPN NFL studio as part of the overall ESPN studio redesign, but it was really a jewel-box installation that has its own specific environment, and we had to light it with this in mind. The all-LED lighting is power-efficient, and achieves the look that ESPN wanted for this new studio," said Bruce Ferri. "We think that the ESPN NFL lighting complements the on-air talent, and captures the brand essence of the network in an ideal way."
FLDA designed and installed the lighting for the new flagship ESPN 'SportsCenter' studio, and simultaneously lit the new 'SportsCenter' studio in Los Angeles earlier this year. FLDA also utilized ESPN's Sky Deck, a suspension grid system that flies above the studio set, allowing the majority of the lights to be accessed without lifts or ladders.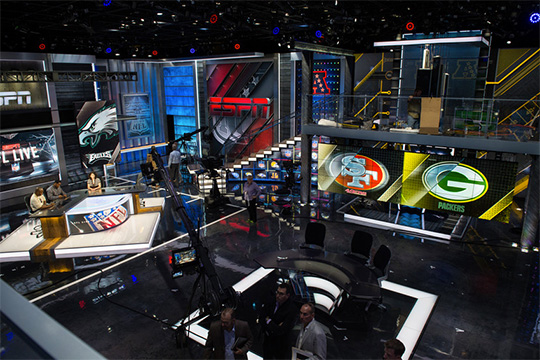 Bruce Ferri, senior designer of FLDA, designed the ESPN NFL set lighting design.
ESPN's NFL programming, which includes the venerable 'Monday Night Football' franchise, is a hallmark of the network, and the new lighting clearly reflects the new on-air look and feel for ESPN.