NH1 launches statewide news effort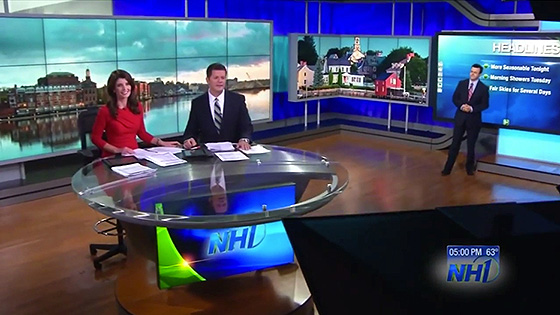 NH1 News launched this week, bringing an independent television news source to New Hampshire.
Owned the Carlisle Media Group, NH1 has 35 staff members in place and plans to cover the entire state through a multimedia effort. NH1's website is slated for launch next week.
"We want to be relevant, we want to be independent," said Robb Atkinson, news director of NH1. "We want to showcase the news that matters most to the people of New Hampshire."
Devlin Design Group worked with NH1 to create a modern studio that rivals those of nearby markets, such as Boston.
The Concord Monitor reports, "Atkinson opened the doors to a state-of-the-art studio, where he pointed to the technology he believes will set the station apart. A sleek anchor desk is flanked by a large computer screen, where Atkinson pulled up 2016 presidential election graphics with the swipe of a finger."
The set includes a 6×3 monitor wall at home base with a pub height anchor desk, allowing both standing and sitting. Multiple presentation points are included around the set, which includes backlit LED graphics and sleek metal stylings.
A 2×2 monitor array makes up a large interactive area which is used for weather, political news and other stories needing a boost.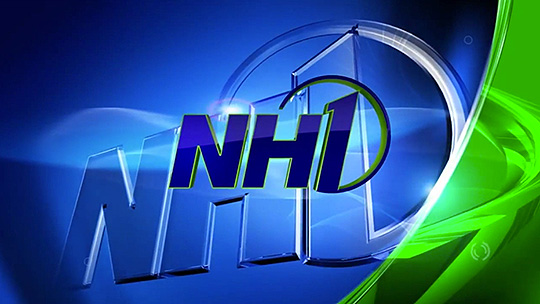 Graphically, NH1 has a simple open that has a Pyburn-esque look. Simple, but effective, using a blue and green color scheme.
Thankfully, the graphics are very polished… something new stations often forget to do.