'Meet the Press' debuts new set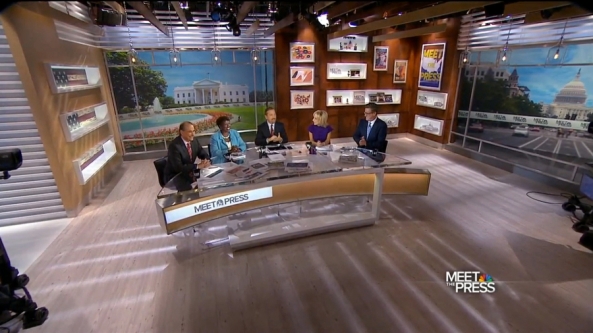 NBC News' "Meet the Press," with newly installed host Chuck Todd, debuted a new set this Sunday from Clickspring Design.
The set, which recycles some elements of the set that debuted in 2010 when previous host David Gregory was hosting, is a lighter, more airy version of the previous look.
The rear projection walls that simulate windowed views of Washington, D.C. landmarks are the most prominent leftover from the old look, though some of the set's layout and general structure mirrors it as well.
Also on NewscastStudio
Instead of the cube-shaped bookshelves, mirrored surfaces and faux metal panels, the new look includes light horizontal banding, rectangular cubbies and lighter wood tones. The set did keep the video panels from the old set on one wall.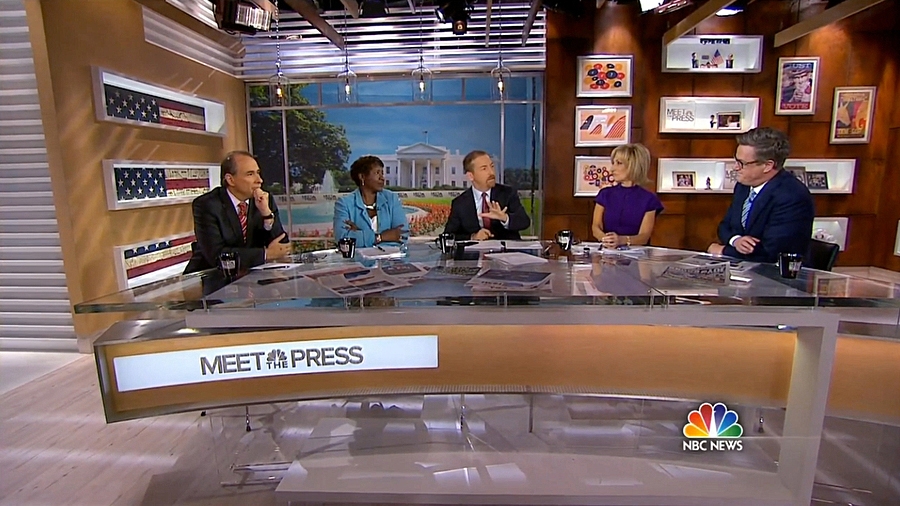 The new set also includes three desks — a long single sided anchor desk fronted with a curved ribbon with the show's logo emblazoned on it, a smaller round table and what Todd calls his "coffee bar" — a small counter-height area in one corner of the studio.
Why call it a coffee bar? "I'm going to call it coffee bar because hey, it's Sunday morning, we should only be drinking coffee," explained Todd on Sunday's show.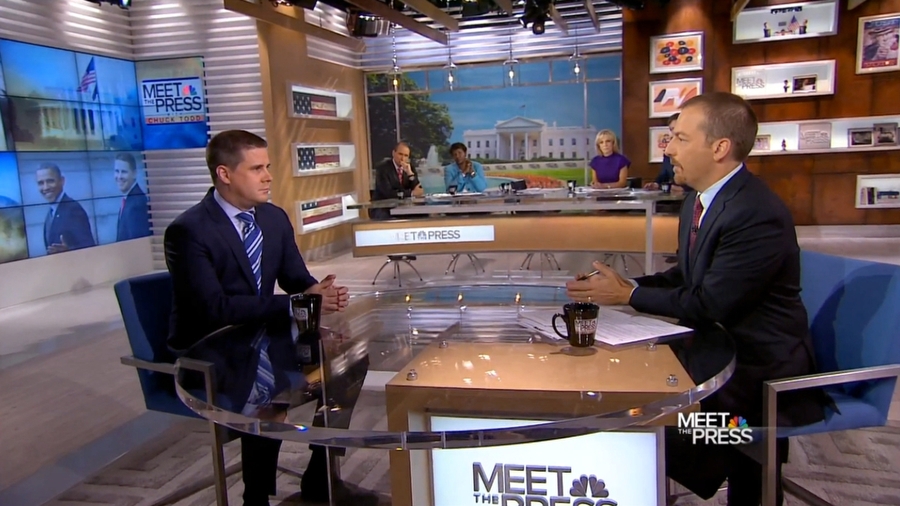 The round table and large anchor desk are arranged in a way that lets viewers see panel members in the background during one-on-one-interviews with Todd.
Scattered throughout the set are mementos from Todd's personal collection.
Since its debut in 2010, the a modified version of the set was used for "NBC Nightly News" and also saw a desk swap when Gregory was still hosting and some minor changes for when Todd took over, including temporarily using the network's traveling anchor desk.
See the full gallery of the new set here.