CNN readies 'Election Center'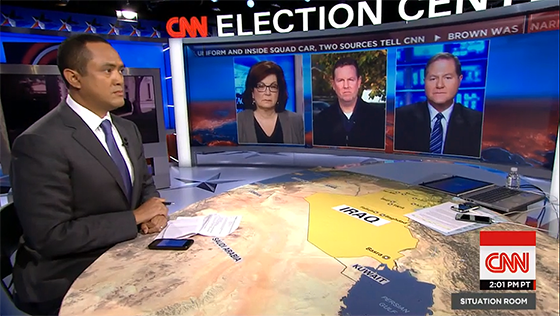 CNN has updated its Washington, D.C. studios for the upcoming November general election.
The "CNN Election Center" is back, as large letters have been placed above the RP screen, where CNN Washington usually appears. Stars have been added around the sets header, with the large cube-blocks returning as well.
Overall, CNN appears to be reusing most of its election decor and graphics.