CNN.com to reboot in January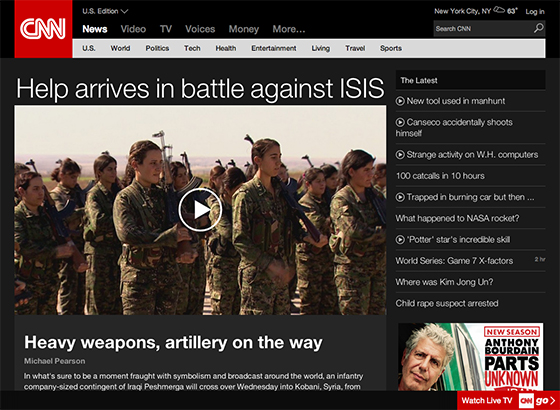 As we first reported in October, the new CNN.com design will rollout in January 2015, according to Alex Weprin of Capital New York.
"Come early January 2015, CNN.com is getting a reboot, as the news site gets a much-needed design refresh. The design isn't finalized, but one addition on the beta site is a live 'ticker' that lives on the site with scrolling headlines, much as it does on CNN TV," writes Weprin.
The retooled CNN.com is part of a larger digital overhaul that included the relaunch of CNN Money and the building of a digital war room.