University of Tennessee debuts new broadcast center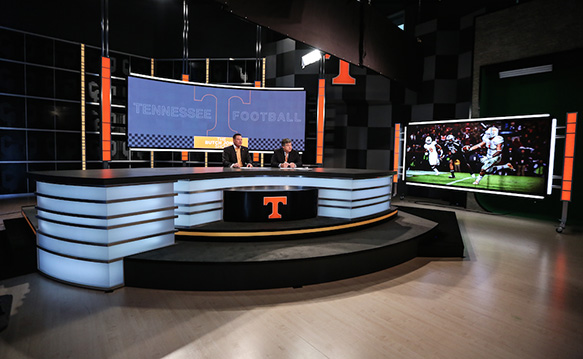 With the launch of the SEC Network, the schools of the SEC are stepping up their video production capabilities.
The University of Tennessee decided to "go big" with its new Ray and Lucy Hand Digital Studio at Neyland Stadium.
Tennessee worked with a complete team on project, including designer Anthony James Partners, integrator Unity Systems Integrations, general contractor Rouse Construction, architects Cope McCarty and set fabricator FX Design Group.
"The UT broadcast set is unique in its scale," said Brannen Acor, production manager at FX Design Group. "Many studios do not have the area or height for such a massive set."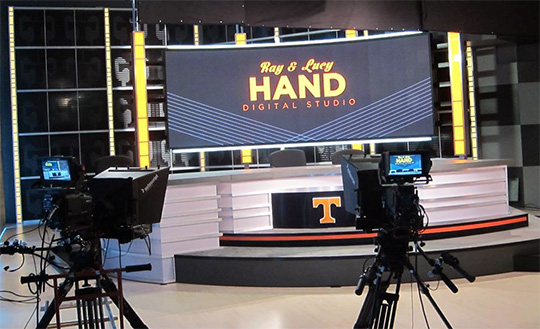 Due to various university requirements, the set had to be constructed to maintain structural integrity while also looking good for many broadcasts in the years to come.
The set design includes multiple monitor walls, a 19 foot anchor desk and many orange backlit elements. A large chromakey wall was also constructed, for use on the various shows produced by the athletic department.