Des Moines station rebranding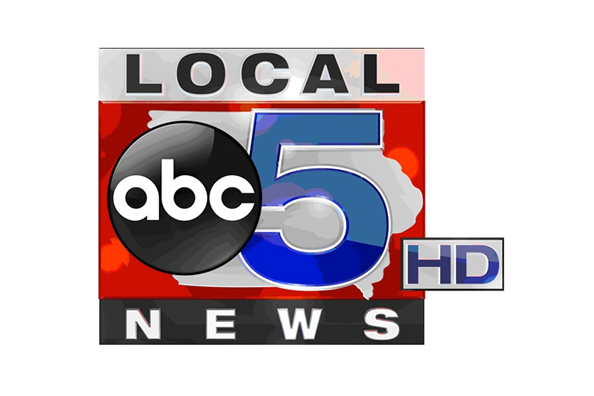 Nexstar's WOI-TV has announced it will rebrand come Jan. 5.
The Des Moines ABC affiliate is dumping its "ABC5 News" moniker in favor of "Local 5 News" and "We Are Iowa."
Nexstar also says it will invest in remodeling and updates to the station and offer "innovative local news programming with a specialized focus on relevant and exciting local content."
The station also plans a new anchor lineup and has already switched its website branding over from "MyABC5.com" to "WeAreIowa.com" (does anyone else have the Farmer's Insurance jingle stuck in their head yet?).
A new logo, shown above, features an outline of the shape of Iowa set against a red background covered with the ABC circle and large blue number "5." The word "Local" appears above in a light box and dark type with "News" below and and "HD" tag hangs off the left side.
The logo design has a rather haphazard array of light bursts, what appear to be bokeh-like effects and rather muddy gray tones. The composition of the logo is a bit odd, too, with the state outline of Iowa significantly covered by the ABC logo and channel number while the "HD" seems to be almost an afterthought.
It's also worth noting that the "Local (Number)" branding is commonly used by Graham Media Group stations, the group formally known as Post-Newsweek Stations, including WKMG-TV in Orlando, Fla. ("Local 6 News"), WDIV-TV in Detroit ("Local 4 News") and KPRC-TV in Houston ("Local 2 News"). Two of the group's stations don't use the branding scheme — KSAT-TV in San Antonio, Texas, which is known as KSAT 12 News (with the call signs pronounced "kay-sat") and WJXT-TV in Jacksonville, Fla., which uses "News 4 Jax" with a secondary tagline of "The Local Station."