Devlin completes projects for Scripps stations in Denver/Phoenix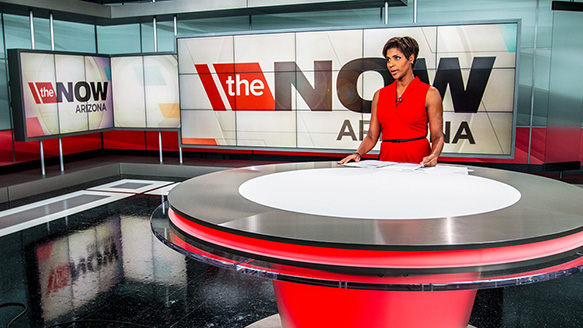 Devlin Design Group recently completed projects at KNXV-TV in Phoenix and KMGH-TV in Denver for Scripps, delivering state-of-the-art upgrades.
"Team DDG is fearless when it comes to challenging the status quo and the ordinary," said Dan Devlin of Devlin Design Group. "We've set ourselves apart in the industry by creating one-of a kind designs that engage audiences and win awards around the world."
Working with both stations unique needs, Devlin delivered a solution that could share economies of scale to deliver the most value possible in the stations set design budget.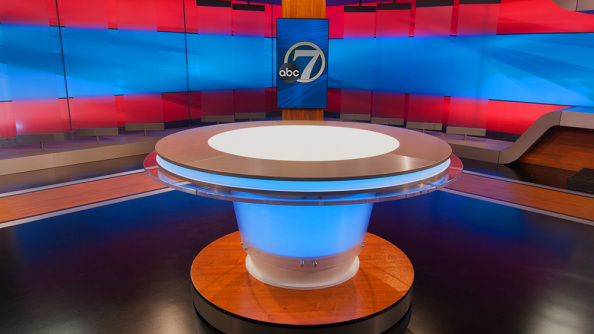 "Occasionally, we're asked to create designs that work in multiple markets that combine our knowledge of techniques and materials to produce high quality dazzling design in budget. We listened carefully to our partners at ABC15 and 7News to come up with a versatile and highly creative solution to each of their two design challenges," said Devlin.
The key to delivering two unique looks was color changing LED technology.
"The versatility of our new set is amazing," said Anita Helt, VP and GM at KNXV-TV. "The design is consistent with ABC15's long tradition of setting the presentation standard in the Phoenix market with breaking news, big, bold weather coverage and quality investigations. It has given us the tools necessary to share great stories with our viewers."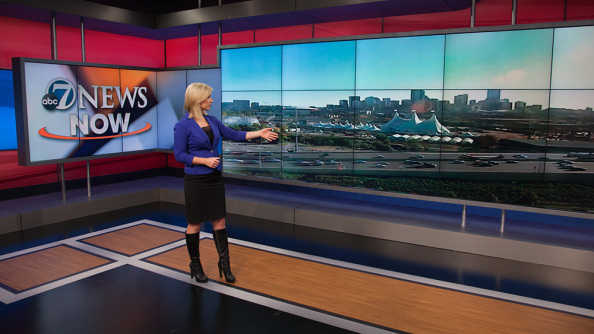 Both sets include 5×3 NEC monitor walls, which allow for customization and branding. KNXV-TV and KMGH-TV then selected material finishes to give each set a local feeling.
"This set was built for our viewers—a groundbreaking, video-driven, working set that will allow our anchors and reporters to provide viewers and the community a clearer, bolder and more compelling newscast. It's fantastic," said Jeff Harris, news director at KMGH-TV.
Also on NewscastStudio
Devlin Design Group is an advertiser on NewscastStudio and contributed to the content of this post.