Indianapolis anchor dumps champagne all over set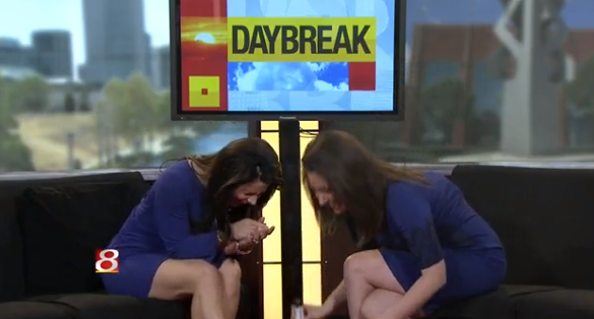 WISH-TV was giving viewers its viewers some advice on champagne hangovers (which apparently the worst kind) when its anchors had a bit of a mishap with the bottle.
Kylie Conway and Lauren Lowrey, who, at least in this clip could quite easily be mistaken as twins, were using what they thought was an empty bottle of champagne as a prop.
The duo quickly discovered it wasn't empty when one of them made a rather exaggerated gesture with the bottle, flinging liquid all over the set.
Well, at least it wasn't a Big Gulp.
Watch the full clip:
[field name=iframe]