'Good Morning America' adds anchor names to open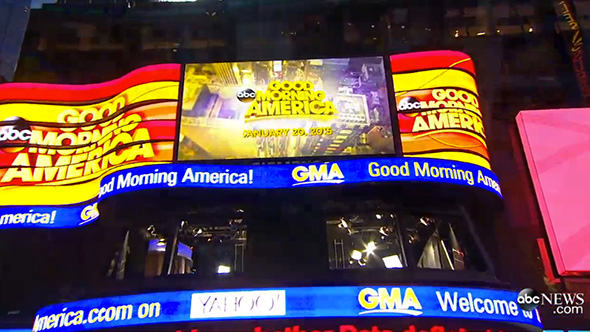 ABC's "Good Morning America" recently tweaked its opening sequence to include a slightly altered look and the three main anchor's names.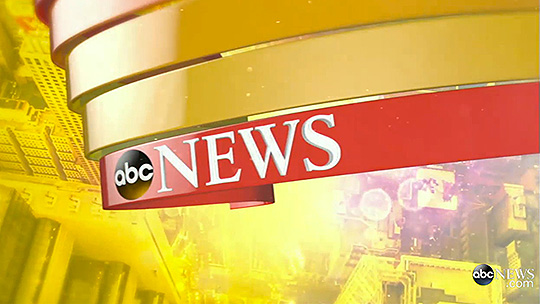 The revised opening adds more yellow and red ribbons with names of anchors Robin Roberts, George Stephanopoulos and Lara Spencer appearing on screen and in the voiceover.
The ribbons, which are prominently featured in most of the "GMA" graphics package (though not some of its tease designs), are inspired by the large LED video ribbons found on the front of the show's Times Square studio.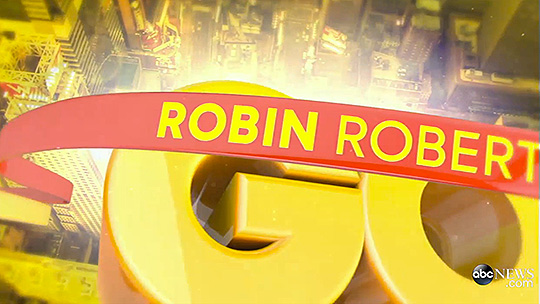 The open also no longer features the white "water droplet" look that was borrowed from the network's entertainment branding graphics package first created a few years ago.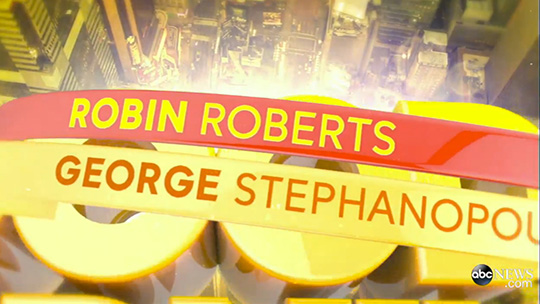 In adding the names, the network has eliminated having the announcer say the current date, though it does still appear briefly on screen.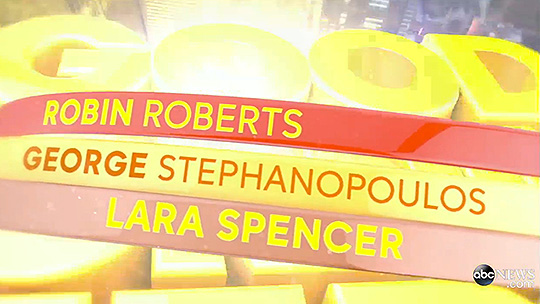 The first two hosts' first names appear in bold with the last name appearing in a lighter typeface — while, for some reason, Spencer's name is in all bold (perhaps she lacks the first name recognition of Roberts and Stephanopoulos?)
With the inclusion of the host's names, "GMA" now follows in the footsteps of "The Today Show" of prominently including talent names in the show open.
"Today" makes quite a show out of including its anchor's names in its open — even to the point of having a "first day" tradition of having the control room playing back a new co-anchor's name at the top of the show.
The "Today" open also puts much more emphasis on the anchor's names — whereas the "GMA" announcer reads through them fairly quickly and without the dramatic pauses between each that is found on NBC.
The latest in design, production and engineering
Subscribe to NewscastStudio for the latest delivered straight to your inbox.