'View' gets back-friendly chairs for Whoopi's return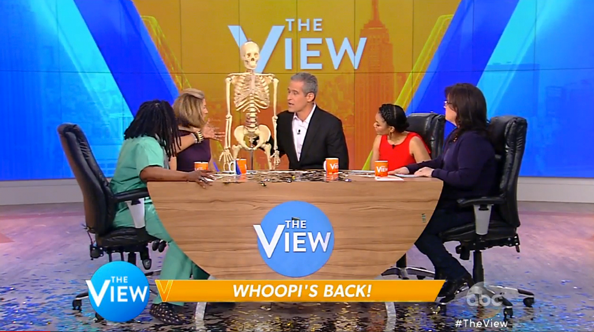 ABC's "The View" welcomed back cohost Whoopi Goldberg this week and, because she is still recovering from back surgery, swapped out its normal stylish chairs for ugly, but apparently back-friendly office-style chairs.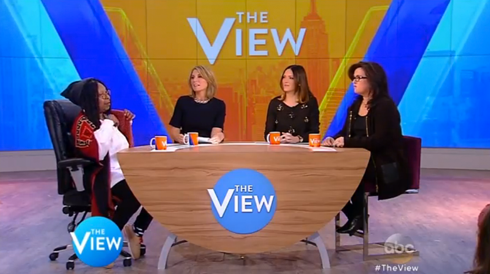 The high backed black chairs, which also feature wheels, were pulled up around the show's normal table.
The next day, Goldberg was still in the wheeled chair, while the other hosts returned to the normal purple chairs.
In addition to the chair changeout, the show also eliminated the normal entrance for the hosts, instead opening the program with everyone around the table.
With Goldberg back, the rumors of her departure from the show altogether can simmer a bit — while the rumors of Rosie Perez's status on the show will likely continue to swirl.