'GMA' gives winning Powerball numbers prominent placement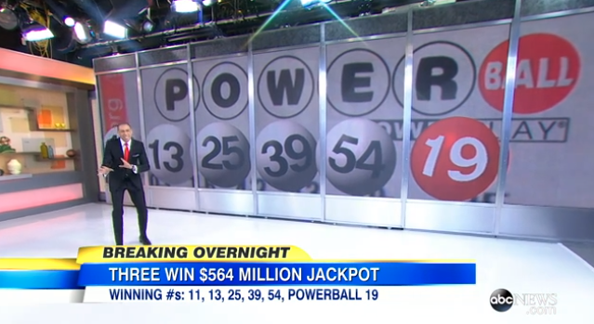 Leading this morning's "Good Morning America" was the "breaking" news that three winning Powerball tickets were sold in Wednesday's $500 million drawing and ABC News wanted to make sure viewers had plenty of chances to see if they had the winning numbers.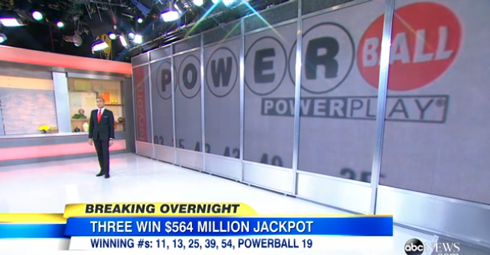 After introducing the story at the anchor desk, anchors Robin Roberts, George Stephanopoulos and Lara Spencer tossed to an extreme wide shot of corresponding T.J. Holmes standing in front of the studio's multi-panel video wall.
As the camera swung around, six huge lottery balls zoomed onto the video wall, prominently display the winning combo.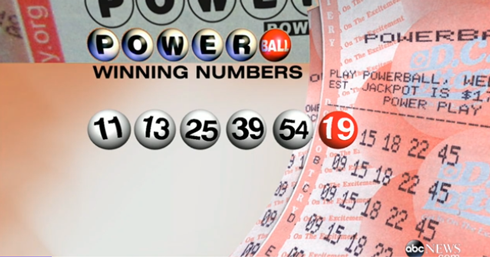 At the top of the show, the show also used a full screen, animated graphic to display the winning numbers in a matching design.
One especially nice touch in both designs is how the numbers are slightly warped and off-axis to give a jumbled appearance.