Bloomberg Photoshops Hillary Clinton photo for promo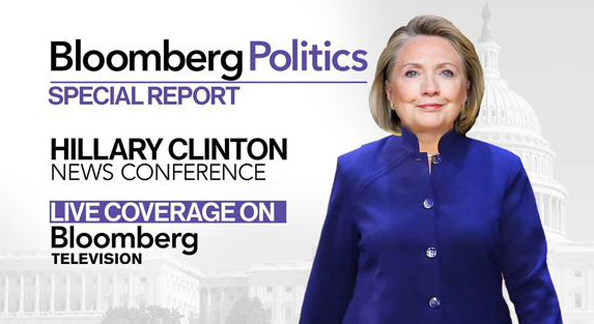 Bloomberg Politics has apologized for digital merging two photos of Hillary Clinton in a promotional image.
The network sent out the image shown above to promote its coverage of Clinton's press conference Tuesday. That's when social media users began pointing out something didn't quite look right with the image.
[field name=iframe2]
With a little digging it was found that the face portion of the photo matches an image found on Clinton's website, but her longer haircut was replaced with a shorter style and her gray top was edited out in favor of a purple-blue pantsuit that just happens to be a close match to the purple shade Bloomberg often uses for its political franchise.
Some users also pointed out that the image "made her look worse."
Bloomberg then took to Twitter with a rather odd apology — in which it didn't straight out admit to manipulating the image and said it "should have taken the time to find the right original image":
[field name=iframe]