Na, na, na, na, na, na, na, na, na, Batcam!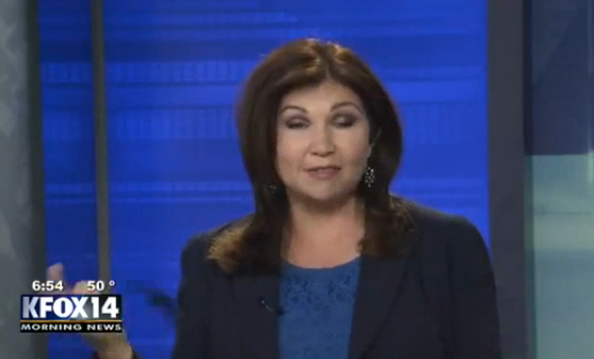 Poor Stephanie Guadian.
The El Paso, Texas, morning anchor at KFOX-TV had to deal with the worst kind of studio guest (and, no we don't mean Laura Ingram) — a bat.
The mystery guest fluttered around the studio (bat cave?) for a good portion of the newscast before finally being released outside.
The station also had a bat in the studio last week — though apparently it wasn't the same one.
[field name=iframe]