NewscastStudio kicks off Set of the Year awards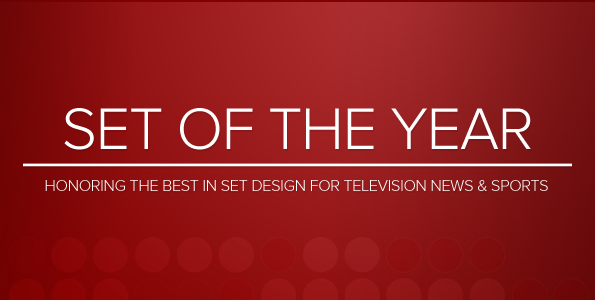 NewscastStudio, the premier resource for television news set design, has announced a complete overhaul to its annual Set of the Year awards, including several new features for 2015.
The website, which has awarded this honor for the past five years, will keep its popular fan voting component but also add a judging panel of television industry experts.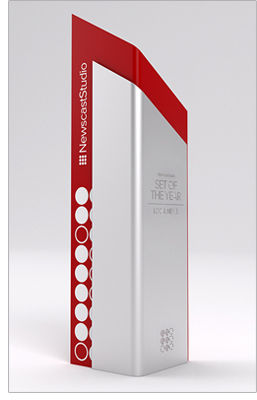 In addition, a new custom designed, handcrafted award trophy will be given to the winner of each of the six categories judges and readers will weigh in on. In the past, the number of winners was much narrower — with only one overall winner based on the public vote.
NewscastStudio sought input from numerous scenic design firms, television industry insiders and readers to determine the next step its popular awards should go.
"We knew we wanted to evolve the award to incorporate both our readers' votes but also integrate a professional component," said Dak Dillon, the site's editor in a statement.
This year, scenic designers and stations will be called upon to enter their best work from 2014, with an entry deadline of March 31.
A panel of TV news industry experts outside of the scenic design industry will be assembled to rate various components of each design, including the overall visual aesthetics, use of technology, creative use of budget and flexibility.
Projects will be divided into these categories:
Set of the Year: International
Set of the Year: National/Regional News
Set of the Year: Local News Set of the Year: Sports
Set of the Year: Entertainment/General Interest
Set of the Year: Fan Vote
The final category, Fan Vote, will include a series bracket-style elimination rounds. The total votes each set gets will also play a factor in the final scores after being combined with tabulations from the judges.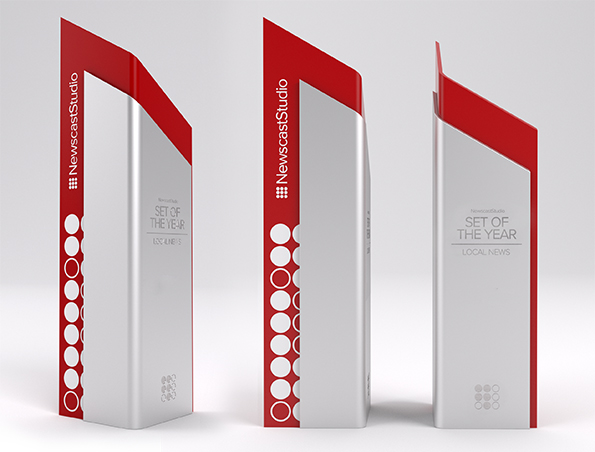 The winner in each category will receive NewscastStudio's newly-designed Set of the Year trophy.
A custom designed aluminum piece handcrafted in the United States, the trophy features NewscastStudio's trademark red tone as well as each winner's name and category.
The award is designed to give a unique view from three different angles, emphasizing the multifaceted viewpoints found in scenic design for television.
In addition, the sharp, pinnacle-like points visible from all three angles suggest achievement while also subtly hinting at the letter "N."
By layering two pieces of metal together and then bending them, the concepts of depth and angularity are incorporated as well.
The new trophy is also being made available for past winners of the competition.