TV station wishes woman happy 1,000th birthday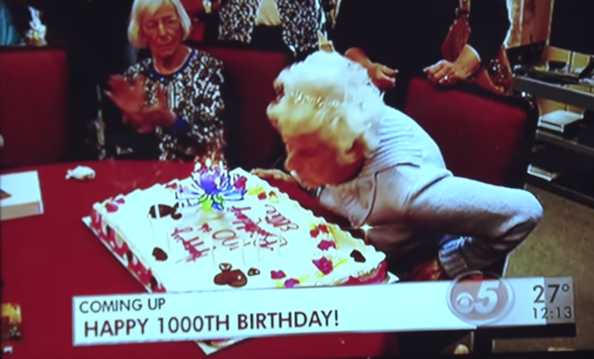 A lower third with an errant number that made a woman reach an epic age caught the eye of one "Tonight Show" viewer.
WTVH-TV, the CBS affiliate in Syracuse, N.Y., featured a feel-good story about a local woman turning 100. The problem is the lower third made her 10 times as old.
1,000 years old to be exact, at least according to the L3.
The image aired Thursday during the "Tonight Show" "Screen Grabs" segment.
Well, Mabel, you don't like a day over 900.