NBC News becomes first TV news org on Kik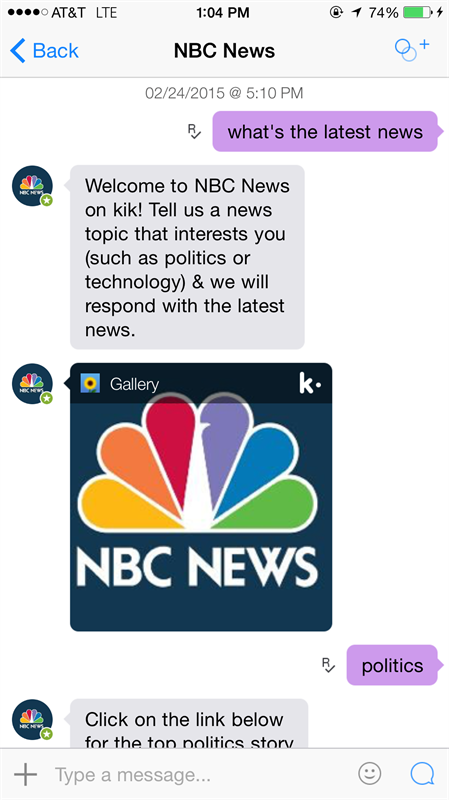 NBC News has become the first television news organization to launch an official account on Kik, a mobile-first chat network with more than 200 million users.
The NBC News Kik account allows users to discover and share real-time news content tailored to the topics they care about most, according to a statement issued by the network.
In Kik, users can search for and send a message to the username NBCNEWS. When they send a keyword such as "politics" or "technology," users will instantly receive an array of story and video content from NBCNews.com. Articles and short-form videos are easily viewed through Kik's built-in web browser, delivering a seamless experience for mobile users on the go. NBC News will also have the ability to push messages to Kik users, from top videos to breaking news alerts and more.
With NBC News on Kik, smartphone users and younger news consumers can use keywords to pull the day's top stories wherever they are, and whenever they want award-winning news coverage.
To follow NBC News on Kik, visit kik.me/u/NBCNews on your mobile device.