Brainstorm to showcase the latest version of Infinity Set at NAB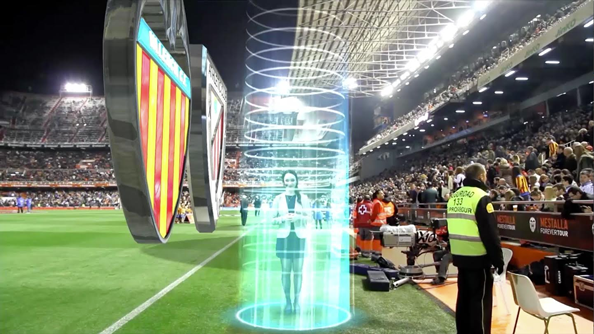 Subscribe to NewscastStudio's newsletter for the latest in broadcast design and engineering delivered to your inbox.
Realtime 3D graphics and virtual studio solution provider Brainstorm Multimedia is set to demo its latest offering at NAB Show.
In keeping up with its tradition of pushing the boundaries of development, Brainstorm is showcasing the latest versions of the entire range of products from virtual sets with augmented reality, through to real-time 3D graphics, multi-purpose playouts and graphics for news systems, according to a release issued by the company.
The Infinity Set will be the main attraction, enhanced by a 20 by 20 foot green screen theater equipped for live demos every 20 minutes. Brainstorm will be demonstrating Infinity Set's capability of creating virtual environments with levels of realism never seen before.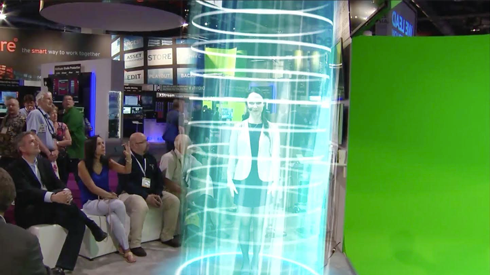 Top of the list of "must see" features the company is touting is the TeleTransporter, Brainstorm's "virtual traveler" functionality giving users the unique ability to perform realtime insertions of live characters in a live event happening at a remote location.
Also on display will be Brainstorm's TrackFree technology that combines tracked and trackless productions for maximum flexibility, creativity and visual impact, and with the capability to detect the exact location of the presenter and ensure the correct positioning of the talent within the 3D scene, including the new ability to cast virtual shadows and reflections over other real and 3D objects within the virtual environment.
Aston 3D, Brainstorm's cutting-edge real-time 3D graphics creation, CG and playout solution, continues to evolve with the release of version 1.4.2 with its three different configurations — Aston 3D, Aston 3D Lite and Aston 2D.
This latest release includes several new developments to enhance the CG and playout capabilities of the Aston range, as well as providing compatibility with a dedicated keyboard for CG operation. Aston 3D has now evolved into a family of products, covering a wide range of broadcasters' requirements from inexpensive 2D graphics template building to full creation, edit and playout of complete CG and graphics projects.
Brainstorm's flagship product, the eStudio realtime 3D render engine, will also be on full display.
Brainstorm's range of products will be completed with the demonstration of BrainNews, a sophisticated MOS-compatible on-air graphics control system that enables news departments to access and integrate Brainstorm's 3D graphics into their workflow without the need for continuous input from the graphics department.
Continuing with its policy of collaboration and partnership with other leading manufacturers, Brainstorm Multimedia will also be hosting UNISET, a designer and manufacturer of dynamic multi-purpose television and video sets and studio systems, in its booth. UNISET's technology will power the green screen theater environment for the Infinity Set.
"I'm delighted to see how Brainstorm is once again demonstrating its technological leadership in real-time 3D graphics and virtual studio applications at NAB 2015. Our products, headed up by Infinity Set, Aston and of course eStudio, are used daily by our customers world-wide to design some of the most advanced and creative television graphics and virtual reality environments available today," said Ricardo Montesa, the company's CEO, in the statement.