Digital publishing firm Lakana launches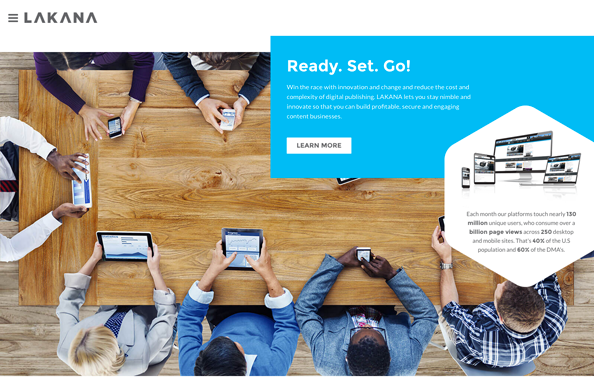 Lakana, a newly created digital publishing software-as-a-service platform provider, announced today the launch of its integrated suite of leading digital publishing and content management products and services.
The Lakana technology powers publishers' digital media businesses with fully-scalable multi-platform digital solutions to deliver enhanced content creation, management and monetization capabilities that optimize user engagement, according to a statement issued by the firm.
Built on the foundation of three digital publishing technology firms — Internet Broadcasting, EndPlay and Inergize Digital – Lakana serves leading media publishers including Hearst Television, E.W. Scripps Co., Graham Media Group and Nexstar Broadcasting.
In conjunction with the launch of Lakana, Phillip Hyun has been named president with responsibility for technology, strategy and operations. Hyun most recently served as the CEO of Enterprise Technology Group and has over 20 years of combined digital technology development and executive experience.
Throughout his career, Hyun has built a proven record of successfully launching technology firms and digital media platforms that serve leading organizations including Fox Sports, Kabam, Initiative Media, LG Electronics and the NBA.
"Lakana offers best-of-breed digital publishing, and content management products and services solutions that drive our clients' growth and deliver high ROI on their digital media investments," Hyun said in the statement.