ABC starts promoting Bruce Jenner interview with 'faceless' spots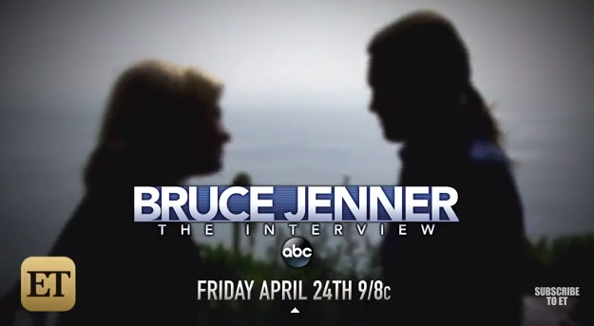 ABC has begun airing promos teasing former "World News" anchor Diane Sawyer's exclusive interview with former Olympian-turned-reality TV star Bruce Jenner, in which he is widely expected to discuss his gender identity and transition.
The promo attempts to build suspense by avoiding showing Jenner's face straight on, instead using blurred silhouette imagery, as shown in the final scene, shown above, and cross shots showing only Jenner's back or side and instead focusing on Sawyer's face.
The shot framing is interesting in that it manages to both avoid giving viewers a glimpse of what Jenner looks like (which has been the subject of much speculation) and also focusing the spotlight on the (still) vivaciously blonde Sawyer.
Watch the promo, via "Entertainment Tonight," here: