PrimeTime builds lights from Dallas factory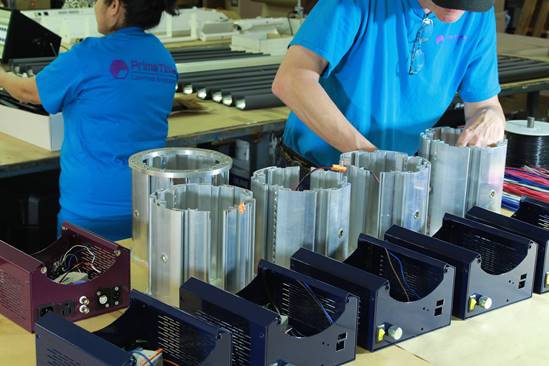 PrimeTime Lighting continues to manufacture its lights in the United States, from its Dallas based headquarters.
"Our team takes great pride in building instruments like no other broadcast luminaires in the industry. As far as build quality, where other LED manufacturers use stamped steel; PrimeTime uses extruded aluminum," said Glen Harn, CEO of PrimeTime. "Where others use plastic or fiberglass molded parts; we use machined aluminum."
PrimeTime began in 1975 as an advanced solar energy collection manufacturer, branching out into lighting through as it designed and manufactured optical systems for NASA space stations and evolved into the current engineering and light manufacturing organization.