NYC Fox affiliate blurs out Picasso 'nudity'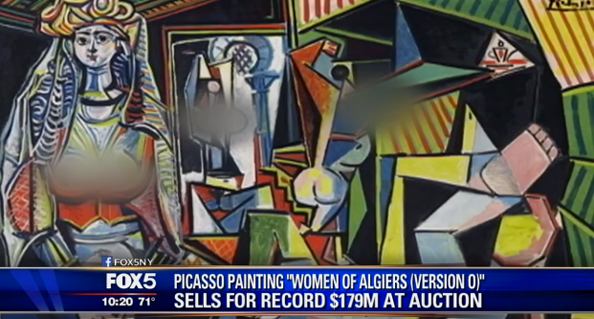 WNYW-TV, the Fox O&O in New York City, decided that the painted exposed breasts on a record-setting Pablo Picasso painting were too graphic to show its viewers — blurred them out.
The painting, officially known as "Women of Algiers," fetched $160 million at an auction earlier this week, breaking the previous price of $14.3 million for Alberto Giacometti's "Pointing Man," has been regular fixture on local and national news broadcasts over the past few days, though most outlets are showing it uncensored.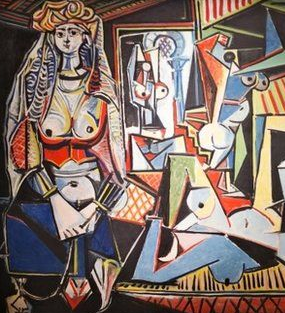 For the record, the unaltered version of the piece is shown at right so you can judge for yourself if what WNYW-TV blurred was, in fact, too hot for TV news.