L.A. anchor turns set into 'yoga studio'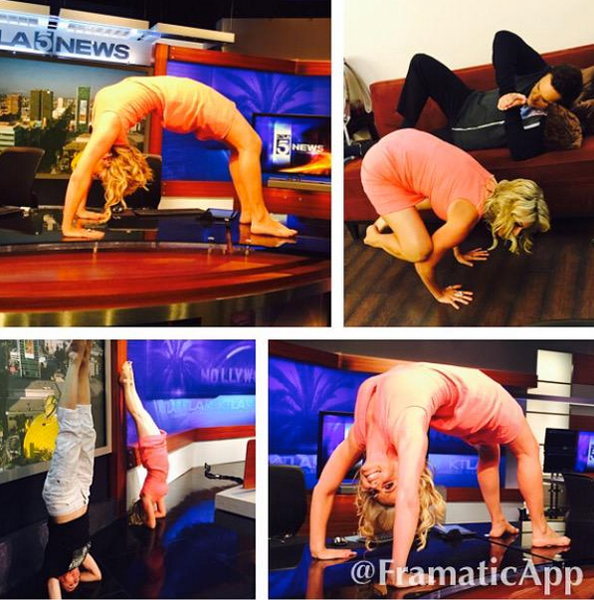 KTLA-TV Los Angeles anchor Courtney Friel decided to celebrate International Yoga Day by showing off some yoga poses on the station's news set.
Friel posted a photo to Twitter showing herself and some other folks in various poses around the station, including on the anchor desk and against the set wall.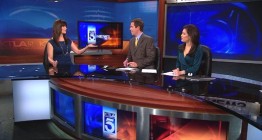 Set Design
KTLA-TV
View a gallery of this project…
While many stations ban food and drink on set, we're not aware of any yoga bans … yet.
[field name=iframe]