Um, that's the wrong type of 'heroine'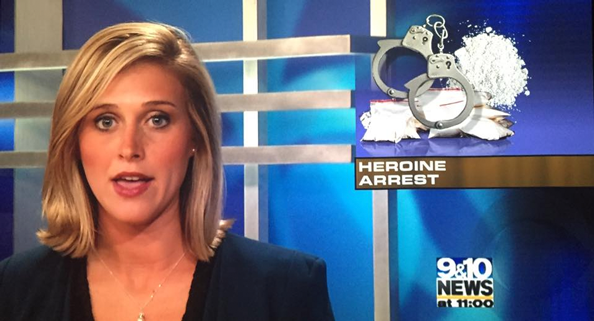 Sometimes one letter can mean a big difference.
Take the OTS that WWTV-TV, the CBS affiliate in Traverse City, Mich., aired recently.
Under a photo of handcuffs and white powder, was the title: "Heroine Arrest."
By adding that "e" to end of the word, the station shifted from describing a dangerous drug to a female hero.