Orlando ABC prepping massive new set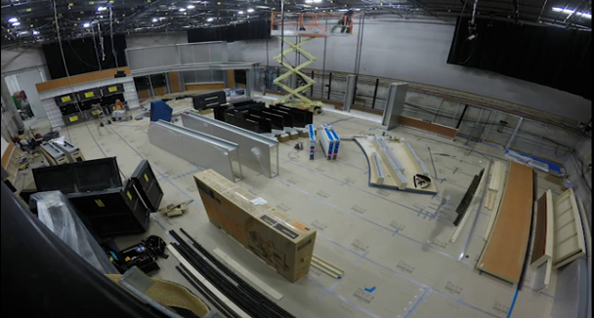 Orlando's Cox-owned ABC affiliate WFTV-TV has dismantled its longtime news set and weather center in preparation for a massive new studio set.
The station is teasing the new set with a timelapse showing the initial stages of installation, but the clip ends before much of the set takes shape.
WFTV-TV and many of its Cox sister stations have long taken a rather conservative stance with its set design and graphics, but the station's longtime dominance has been threatened in recent years after losing "Oprah" as its lead-in to the evening daypart as well as ramped up production values and news coverage at other Orlando stations.
The market's Fox affiliate, WOFL-TV, debuted a slick new set just this past April.
WFTV-TV's new set appears to be two-story (or at least with a faux second story) setup that wraps around much of the studio.
[field name=iframe]