'Washington Week' borrows NBC studio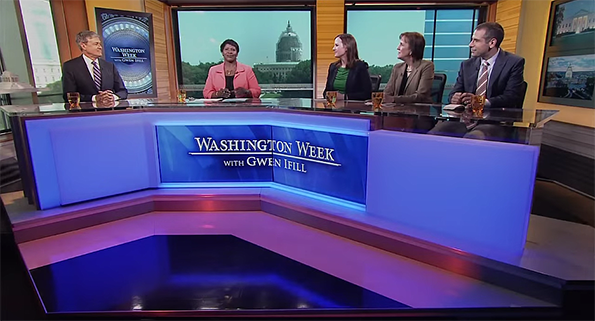 PBS's "Washington Week" has broadcast from NBC's Capitol view studio the past two weeks.
During the show, hosting Gwen Ifill called the move "temporary" as renovations are completed in the show's normal studio at Washington PBS affiliate WETA-TV.
The studio was customized for "Washington Week" using the on-set video panels as well as installation of a branded stripe running across the window behind Ifill's position.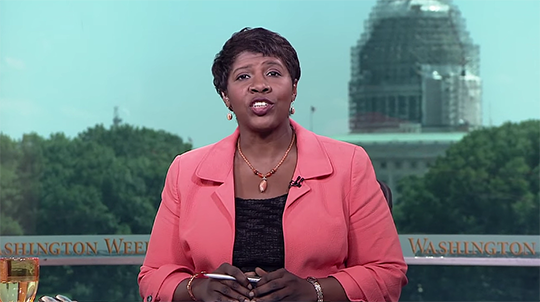 The Capitol set is often used for guests during NBC/MSNBC programs and for special coverage, such as during the State of the Union. Roland Martin's "NewsOne Now" on TVOne also uses the studio.