NBC News considering name change for MSNBC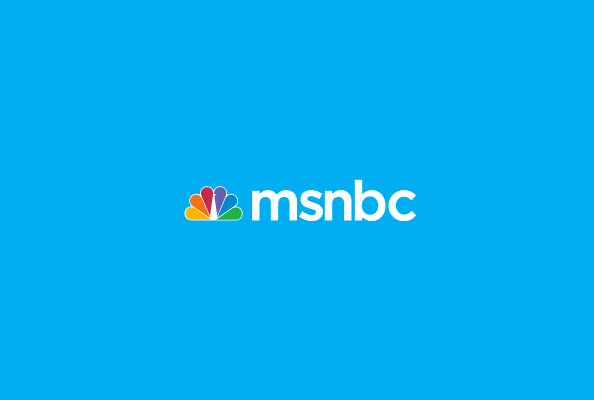 NBCUniversal's MSNBC may see itself with a new name in its future.
Andy Lack, who returned to NBC News as chairman earlier this summer, told NBC staffers a town hall meeting Thursday that he's considering a new name for the trouble cable channel.
The MSNBC name was originally chosen to represent the fact the channel was a join effort between Microsoft (the "MS") and NBC. The network was envisioned as a way to meld Microsoft's technology with NBC's broadcast journalism offerings into a sort of interactive news channel — an idea that never really quite took off.
The network slowly morphed into more general news offerings, even tweaking its on air bug so that the words "NBC" and "News" were boxed together and more prominent than the "MS" part.
The logo was completely redesigned in 2008 to the version shown above.
Though Microsoft hasn't been involved in the channel or website since 2012, the name has stuck around. NBC took majority control of the television operations in 2005, though Microsoft remained involved in the website until 2012 when NBC exercised an option to buy the remaining shares of the venture.
MSNBC.com had also been the home of all NBC News and MSNBC shows and news content since MSNBC's founding in 1996, but the 2012 ownership shift sparred a switch to the NBCNews.com domain (which had previously redirected to MSNBC.com) for NBC News and its general news content, with MSNBC.com morphing into a site focused on the cable channel's programming, original content and an online community that never gained much traction.
Dropping the MSNBC name makes a certain amount of sense if the network is set on moving it away from its liberal leadings and "Lean Forward" and "The Place for Politics" mantras.
The network also uses the name "Shift" for its online-only streaming offering.
That said, the network's name does carry a certain amount familiarity and value.