Study says readers prefer modular news site designs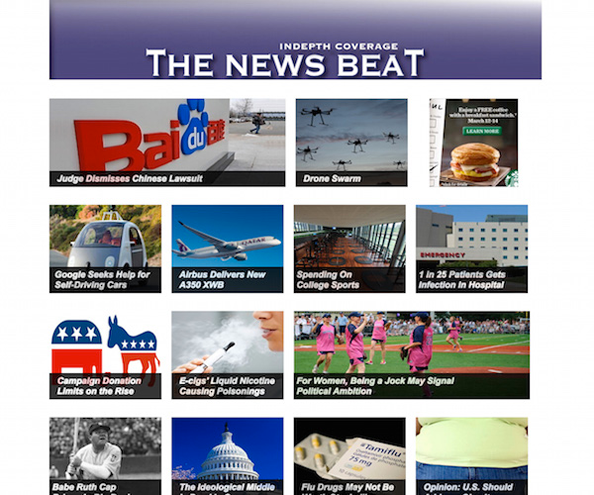 Online news consumers prefer image heavy, modular homepage designs, at least according to a new study.
The study, from the Engaging News Project, found that when presented with a modular design with photos serving as the main visual anchor compared to a more traditional, headline and story summary text homepage layout, readers not only rated the pages higher from a visual standpoint but also were more engaged in the content, produced more page views and even saw better comprehension.
The study, conducted by the University of Texas, included 2,671 participants and found similar results across a variety of demographic groups. To test these users, the study's authors created a faux news site that used "evergreen" content from a variety of sources.
The study also found that added "technical features" such as expandable stories on the homepage did little to increase engagement or comprehension.
However, a real life example of a similar design approach on the 2014 overhaul of NBCNews.com received considerable negative feedback from users (and us), though some Web designers and and content experts praised the look. The site also saw a dip in traffic in the months following the redesign.
NBC quickly changed tracks and went back to a more traditional look just a few months later.
That said, it's worth noting that the NBCNews.com's design differed from the test site in two key ways — it was not full screen and featured significantly more white space between each photo, so it would be interesting to know if that had any effect on the study's conclusions.