CNN sign atop NYC skyscraper comes down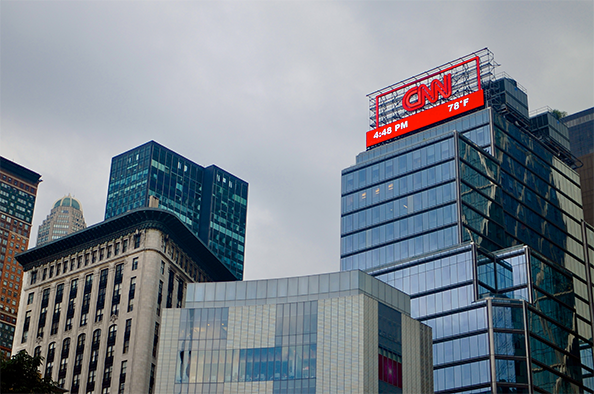 The giant CNN sign atop the building formerly known as Time Warner Center in New York City has gone dark.
The building, which is now known 3 Columbus Circle, still remains headquarters to CNN and other Time Warner operations in New York City, though those offices are slated to move to the Hudson Yards in 2018.
Time Warner sold the building in 2014.
The sign, which included the familiar red CNN logo surrounding by a red border and also included an LED strip below that typically displayed the current time and temperature, was perched on the building as part of a 10 year lease deal that recently expired.
The sign will be replaced by an upgraded LED billboard that will be used to show the time and temperature and, pending zoning approval, ads. Building manager SL Green will control the new sign.
The New York Daily News notes that the CNN sign, rather embarrassingly, erroneously was reporting the temperature as 46 degrees this past spring — despite the weather being the 70s.
Image by Brad Clinesmith via Flickr