'The Daily Show' set headed to Newseum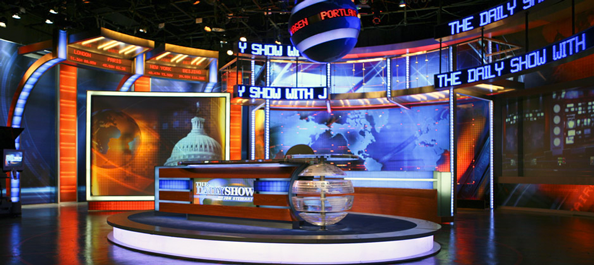 Jon Stewart's "Daily Show" set has earned a second life — as an exhibit at the Newseum.
The Stewart version of the show offered up its set and other "artifacts" to the Newseum and Wednesday the interactive news museum in Washington, D.C. announced it would accept the donation.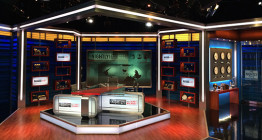 Set Design
The Nightly Show
View a gallery of this project…
Once the show wraps its final show under Stewart, the set will be dismantled and shipped to Washington and then be reassembled for a yet-to-be-determined exhibit.
The exhibit is the second major move the Newseum, located on the Mall in downtown D.C., has taken to be appeal to a more "mainstream" audience after struggling a bit to attract visitors. The other effort featured an exhibit centered around fictional anchor Ron Burgundy from the "Anchorman" film franchise.
It's not uncommon for notable old sets to find their way to museums — parts of the Tim Russert era "Meet the Press" set now lives at the Museum of Broadcast Communications in Chicago, for example.
Other sets, such as David Letterman's "Late Show" set didn't get the chance to live on for posterity.