Telemundo Boston launches newscasts from NECN studio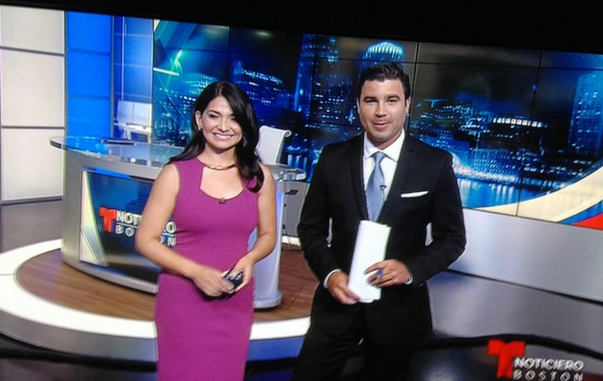 WNEU-TV, the Telemundo O&O in Boston, launched its first newscast Monday from the studio of sister-station NECN.
NECN, which is also owned by NBCUniversal, does not broadcast live during the times Telemundo Boston broadcasts, at 6 p.m. and 11 p.m, allowing a duel use for the studio space.
For the "Noticiero Boston" newscast, some LED elements where recolored a darker blue with the newscast graphics adorning the monitors.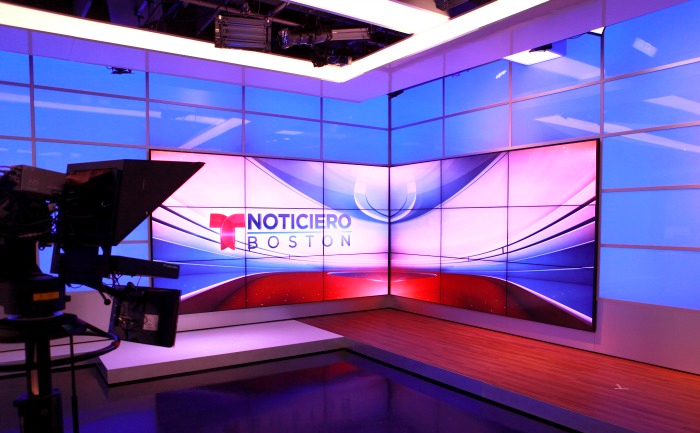 Graphically, WNEU-TV is using the Telemundo standardized graphics package.