'Meet the Press' elects actor new announcer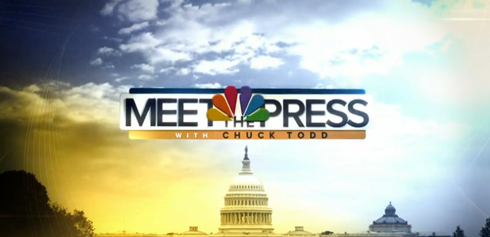 NBC News' "Meet the Press" will have a new voice — and it's from someone who's played the president on TV.
Actor Dennis Haysbert will take over the role of announcer on the Sunday political show.
Haysbert is perhaps best known as playing African American President David Palmer on "24" from 2001 to 2006, a role that he's been quoted as saying played a key role in Barack Obama securing the Democratic nomination for president.
Haysbert also appears and lends his voice to Allstate Insurance commercials, including a series where his recognizable voice is dubbed over the lines of the on-screen actors:
The new voiceover, read by Haysbert, reads "From NBC News in Washington, this is 'Meet the Press' with Chuck Todd."
Notably, the voiceover lacks any of the bravado one might expect from a news open — but in that vein is similar to the style actor Michael Douglas used when he served as announcer for "NBC Nightly News."
We just hope that NBC also got him to record a bunch of political pundit catchphrases and will randomly dub in his voice every time a guest decides to utter one…
Listen to Haysbert's new voiceover at the end of this clip, which also includes intros from the show's history:
[field name=iframe]
H/T Noah on Twitter for the tip