'The View' debuts new season with set, graphics updates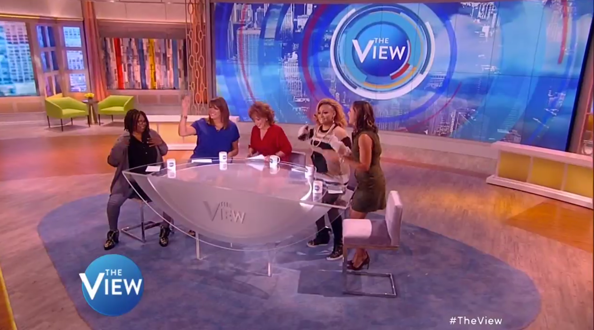 ABC's "The View" started off its 19th season with some new faces at the cohost table, some returning ones and updates to the set and graphics.
The show has retained its circular logo that debuted last season with added circular and angled elements that were spotted in a promo released last week.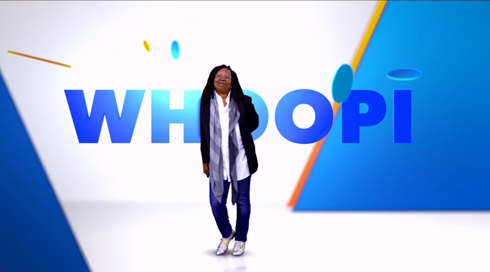 The new open still has video of the hosts "leaning" against the letters of their names in a virtual space, but adds floating, coin-like circular elements that float around the hosts, including newcomers Paula Faris from the weekend editions of "Good Morning America," Candace Cameron Bure and returning hosts Michelle Collins and Raven-Symoné, who were added at the tail end of last season, Joy Behar, who returns to the show after several years away, and moderator Whoopi Goldberg.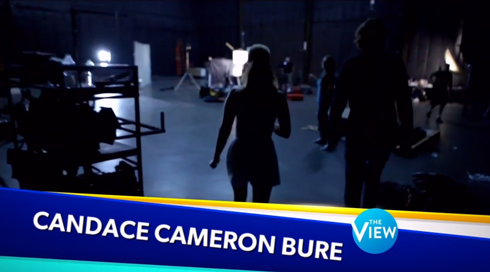 The show's open has also switched to a female voiceover, who discusses the upcoming topics while video and angled graphics are shown.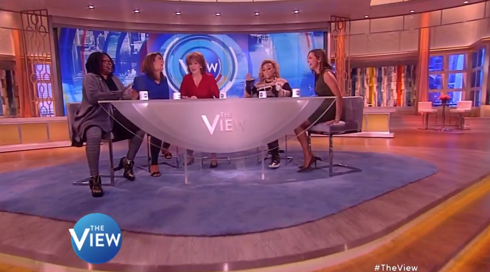 On the set, meanwhile, the show has a new background design for its huge video wall. The new look uses primarily blue rings mixed with a cityscape and red accents.
The show is also sporting a new glass desk with the traditional curved eave on the front created using multiple textures of glass.
The set has also added a blue-gray area rug under the desk area.
Other changes include the elimination of the bright blue accent lighting in the risers and addition of fabric curtains and freestanding, internally lit units on either side of the video wall. The bookshelves that were part of the original set are also gone, replaced with graphic panels. Nearby are small seating areas situated in front of the backlit cubbies that are also a key holdover from the original set.
The lighting on the set has also been updated to a warmer look and feel — including some skillful accent lighting on the cubbies.