'Today' debuts set update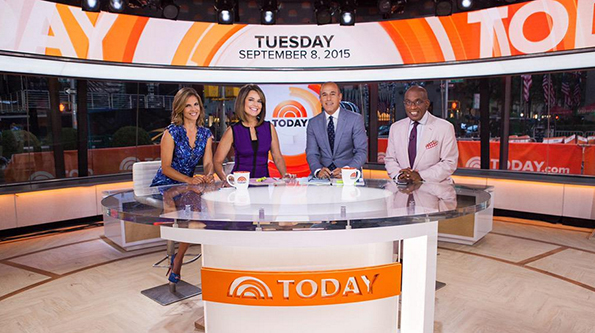 NBC's "Today Show" debuted an updated set this morning, mirroring our earlier report on the changes. NBC worked with Jack Morton PDG and designer Camille Connolly, who also updated the upstairs portion of the studio in 2014, on the project.
The most noticeable change is the color palette, which shifts to bright whites with only hints of orange. This change puts the set more in line with the 2006 design and coloring, dumping much of its 2013 design aesthetic that featured more sophisticated and darker, deeper tones.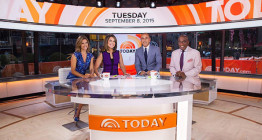 Set Design
Today
View a gallery of this project…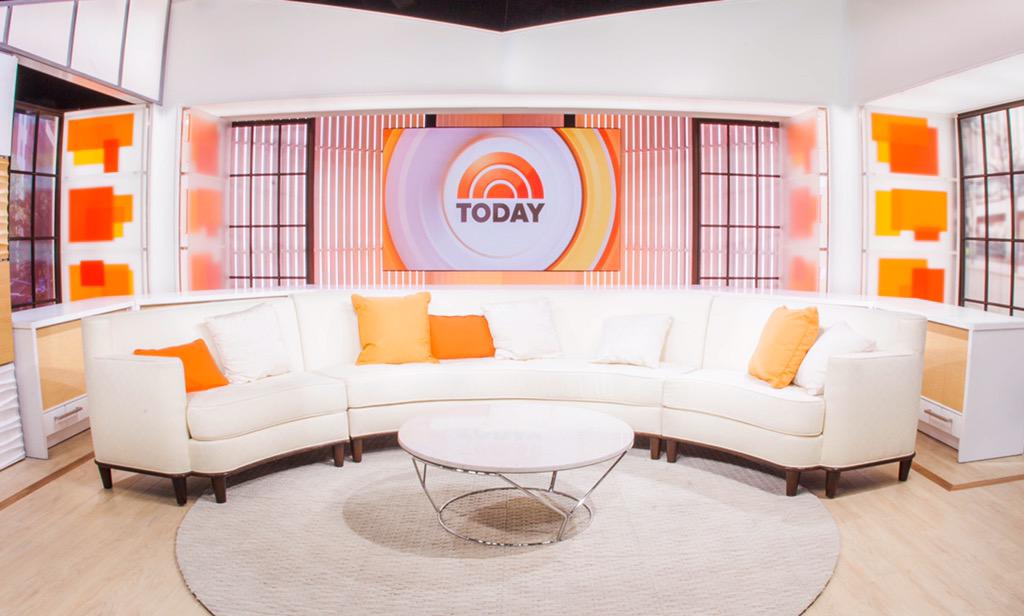 A new light and airy desk has replaced the former wooden home base, a change that makes the anchor desk as a whole feel a bit less bulky.
The sofa area, meanwhile, now has an orange-free couch (though orange can still be found on the throw pillows).
Other changes in the sofa area include the addition of panels featuring blurred overlapping orange boxes, replacing the gold-yellow light burst patterns originally found here.
The interview area's deep cooper-toned rippled panels are now coated in white and light orange. This portion of the set also got an update to its triangular header, which is now internally lit and framed in a metallic tone.
In addition, the faux window in this area has been relocated farther to the left, instead of on the far right side where it originally was installed and served as a background element to the opening wide shot.
Notably, the set update did not include the return of the news desk — with news update still done from the main anchor desk or standup area. "Today" also transitioned away from using the sofa area as a backdrop for its opening shot instead favoring the windows of Studio 1A again.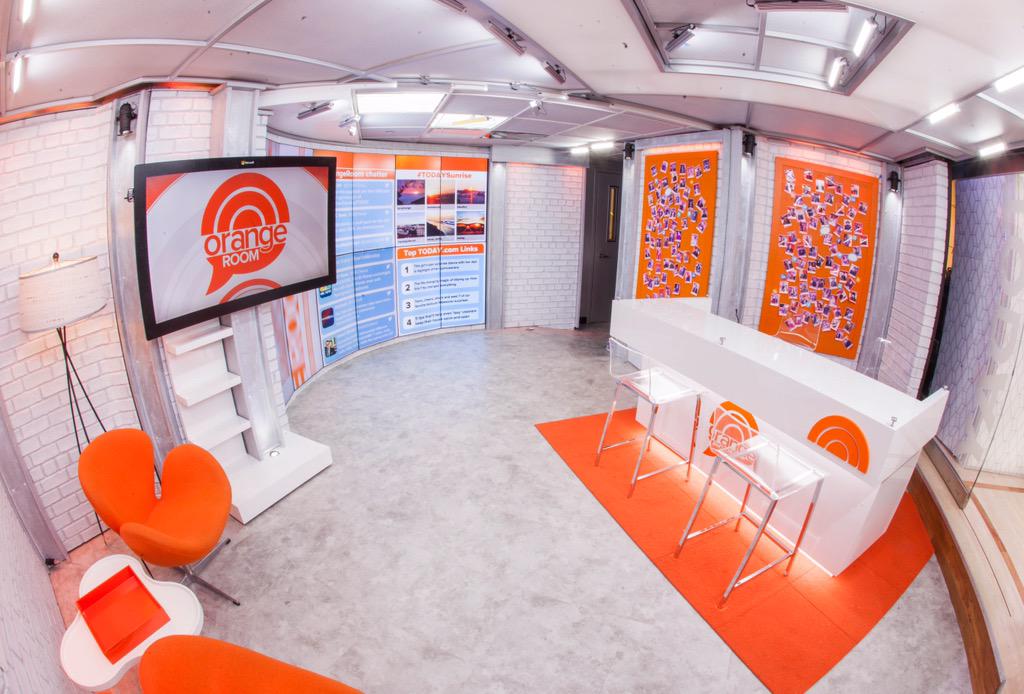 The biggest difference can be found in the Orange Room, the show's social media area. The overall size of the room has increased drastically, with a new work surface for social media journalists.
In addition, the finishes have been switched to a faux whitewashed brick with orange accents, including two large display boards. The update also includes a switch to a curved, 2×6 video wall composed of vertically mounted flat panels.
This update gives the orange room a more uninterrupted span for showing live social feeds and other graphics.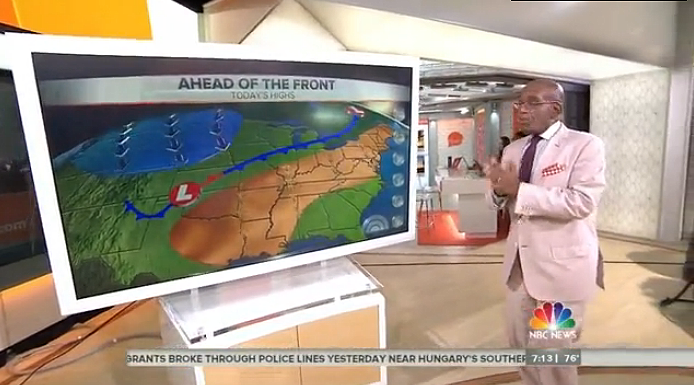 Much of the on-set technology remains the same, but a new 80-inch monitor was added for Al Roker to use for weather, which is now placed on a small cabinet.
Overall, the refresh makes the studio more trendy and inviting. The old studio always felt a bit "too dark," and the new look fixes that, brightening up "Today."