Omaha station takes viewers inside historic new HQ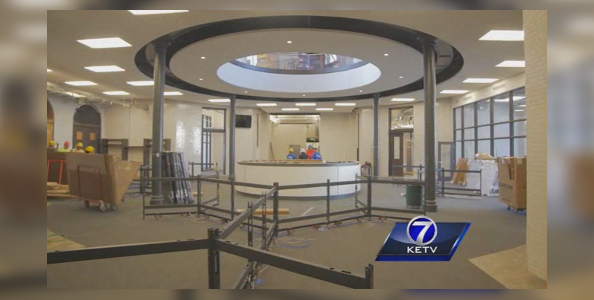 Hearst's ABC station in Omaha KETV-TV, nearing move-in day to its new home at the historic Burlington Station, has created a 30 minute special looking back the history of the building and the changes it's made to make it a modern TV station.
The station announced back in 2013 it had acquired the abandoned Burlington train station and would convert the 117-year-old building into a state-of-the-art broadcast facility.
The building had fallen into a state if disrepair, but Hearst committed to making a "significant investment" in restoring the building's historic features at the same time it was converted to accommodate the station's newsroom, studios and administrative and sales offices.
For viewers, the most prominent feature will be a new set for KETV NewsWatch 7, for which the station selected Devlin Design Group.
You can watch the full, nearly 30-minute special on the station and its new life here:
[field name=iframe]