Houston forecaster falls off new set's riser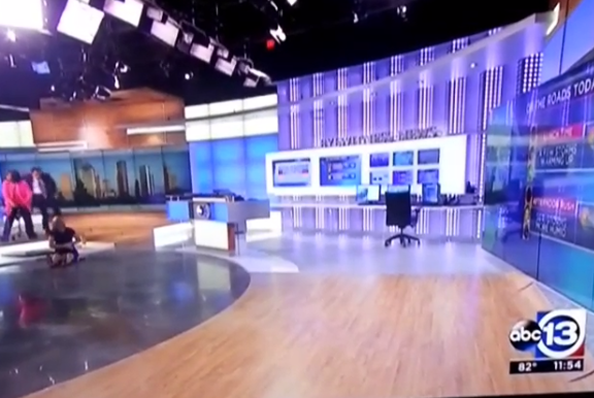 Forecaster Casey Curry, who works at Houston's ABC O&O KTRK-TV was getting ready to start a weather wrapup that required her to turn, step off the anchor desk riser and, walk to the station's brand new weather center — a maneuver that didn't go well.
As she turned from anchors Melanie Lawson and Art Rascon, she misjudged, presumably due to the unfamiliar riser configuration, and fell off the set onto the studio floor.
"Oh, my goodness. Our brand new set and we've already got a casualty," said Lawson.
The fall was captured on air by a wide shot of the set, which the control room had just switched to for her walk over to the weather center. Both Lawson and Rascon could be seen getting up to help Curry, who the station later confirmed broke her wrist in the fall.
[field name=iframe]