Fox Sports accelerates technology development, creates 'Fox Lab'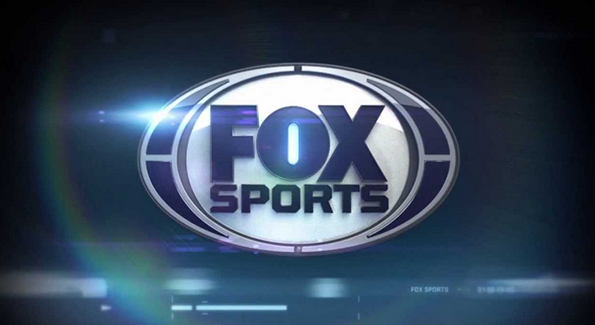 FOX Sports continues to push the limits of rapidly developing production technology in 2015, frequently testing and implementing the latest versions of a wide variety of cutting-edge equipment under the banner of the newly developed FOX LAB initiative.
FOX LAB, a designed approach to exploring technical partnerships that give viewers a fresh perspective and ad sales teams more targeted sports integrations, already has conducted major tests with AERIAL DRONES and VIRTUAL REALITY, incorporating both into the high-tech production arsenal for this year's coverage of the U.S. OPEN at Chambers Bay and other USGA events.
"Coming up with 'what's next' in sports television production is in our DNA," said Eric Shanks, FOX Sports President, COO and Executive Producer. "Ideas and tools that once seemed like science fiction are becoming more available, more affordable and easier to incorporate into our production efforts."
Testing a system of three AERIAL DRONES, piloted by FAA-approved HeliVideo Productions (http://www.helivideo.com/) and in cooperation with Feld Motor Sports during a MONSTER ENERGY SUPERCROSS simulation prior to an event at Lucas Oil Stadium at Indianapolis earlier this year, offered FOX Sports a glimpse into the future of high-action sports television. The test led to expanded use of drones in other sports, including the 2015 FIFA WOMEN'S WORLD CUP and USGA golf events, where AERIAL DRONES were used in both live and taped scenarios.
The new viewing experiences also offer versatile, multi-platform opportunities for Ad Sales integrations.
"FOX LAB puts the emphasis on expanding our relationship with clients beyond technology sponsorships and more into the realm of technology partnerships," said Sarah Tourville, FOX Sports SVP Sports Brand Activation. "The essence becomes the utility of the tech and partnering to transform how our viewers watch live sports."
With the FOX NFL and FOX COLLEGE FOOTBALL seasons nearly upon us, plans already are underway to explore new ways to integrate cutting-edge technologies across more FOX Sports properties.
"It's all about delivering the absolutely best viewing experience possible to FOX Sports events," said John Entz, FOX Sports President of Production and Executive Producer. "The FOX LAB approach simply puts an emphasis on exploring partnerships with the leaders in the field to accomplish that goal."
VIRTUAL REALITY also was tested in the motor sports arena earlier this year, as Laguna Beach-based NextVR (http://www.nextvr.com/) offered a demonstration to FOX executives at a NASCAR SPRINT CUP SERIES race at Auto Club Speedway in Fontana, Calif. The successful test led to the first-ever "multi-camera" VIRTUAL REALITY broadcast at this year's U.S. OPEN at Chambers Bay.
Under the FOX LAB approach, FOX Sports continually is in discussion with its league partners about the evolution of television sports production opportunities.
"It's an extremely exciting and challenging time to be working in sports television," said Michael Davies, FOX Sports SVP of Field Operations. "The limits are being expanded more rapidly than ever before and, under FOX LAB, we are being encouraged to go out and test those limits on a daily basis."
The latest in design, production and engineering
Subscribe to NewscastStudio for the latest delivered straight to your inbox.