'Monday Night Football' opens season with 'infinite field'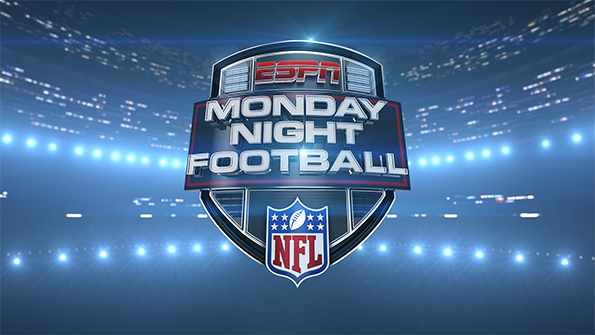 ESPN's "Monday Night Football" begins each game of the 2015 NFL season by looking back, thanks to its new opening sequence from Carsten Becker and ESPN Creative Services.
"The history of 'MNF' is the thing that differentiates us from other networks and other shows," said Michael Szykowny of ESPN. "Peter's [Berg] open served us well and this year we wanted to freshen it up with something new while continuing to focus on that history."
The new opening concept, called "infinite field," is based on the idea of a football field that goes on forever and includes many great plays and personalities of "Monday Night Football" history.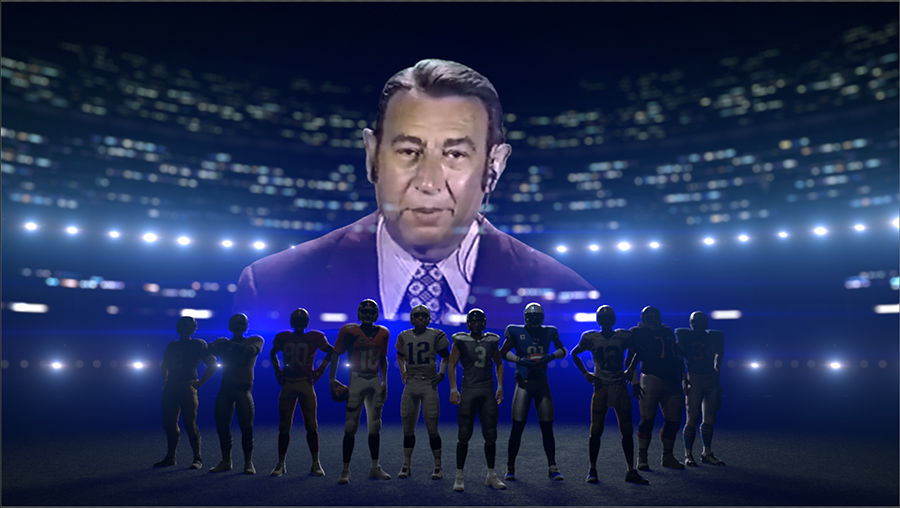 "The field is surrounded by a massive hall of lights, and we wanted the camera to find all the plays on this field in one move as they happen. That was genesis of the idea."
To create the opening, many of the famous plays were recreated, as proper opening-caliber footage did not exist, combing live action and computer generations.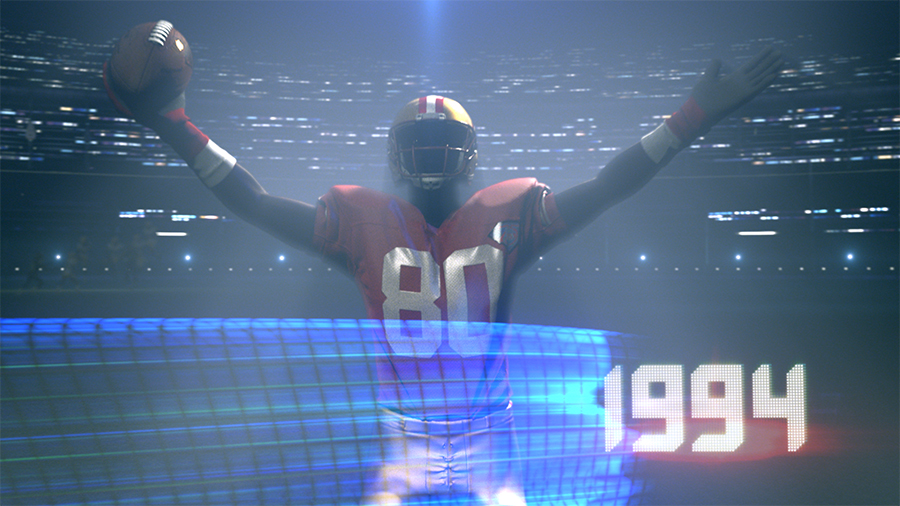 "The only shots that exist of that play are wide overheads. It was raining that night and it's SD footage. There was no tight shot of him with his hands when he pulled the ball just above the turf," said Szykowny.
ESPN also used an animation technique called rotoscoping — tracing over footage, frame-by-frame to lift the subject off its natural background – to place the players in a three-dimensional environment.
The final product is about 50-50, live action to recreation.
A new version of the famous theme music also debuted with the opening, created by APM Music.
Moments featured in the opening:
Patriots Tom Brady passes to Rob Gronkowski
Tony Dorsett 99-yard run (1983)
Bo Jackson running through the tunnel (1987)
Lions Ndamukong Suh sacks Jay Cutler
Beatles' John Lennon in the MNF booth (1974)
Saints Steve Gleason's punt block (2006)
49ers Terrell Owens signing a ball
Saints Drew Brees walking off the field after breaking Dan Marino's passing record (2011)
Packers Brett Favre hugging wife, Deanna, in Raiders game after his father passed away (2003)
Houston Oilers Earl Campbell long run (1978)
Steelers Terry Bradshaw throw (1979)
Lions Calvin Johnson's record-breaking catch (2012)
Packers Antonio Freeman's catch (2000)
Bears William Perry spiking the football (1985)
49ers Jerry Rice breaks Jim Brown's all-time touchdown record (1994)
Seahawks-Packers 'Fail Mary' ending (2013)
Walk of Heroes closing shots: Joe Montana, JJ Watt, Aaron Rodgers, Cam Newton and Deion Sanders