'NFL on Fox' broadcasts from Emmys red carpet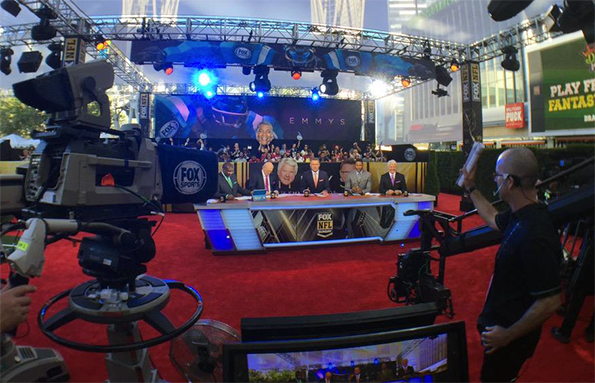 Fox's NFL pregame show left its usual home at Studio A for the Emmys in downtown Los Angeles at the Microsoft Theater.
The "Fox NFL Sunday" broadcast originated from the red carpet with many appearances of Cleatus (Fox's NFL robot mascot), including a giant co-branded graphic behind the main desk.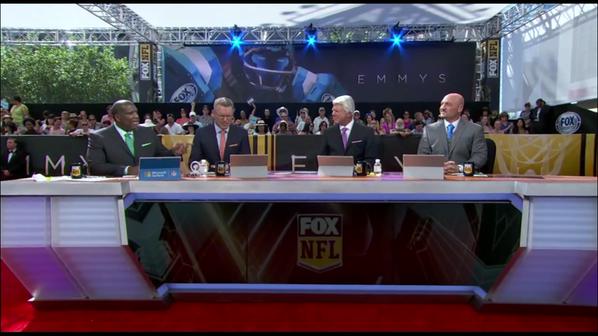 Corporate synergy aside, the broadcast included the main anchor area, complete with fans in the background, and an interview location.
Located further down the red carpet next to the traditional Hollywood media, the interview area was maned by Terry Bradshaw, who would talk to celebrities and early arrivals.
JHD Group worked with Fox Sports on the project proving set design and art direction.
Not surprisingly, this marks the first time a sports pregame show has broadcast from the site of the Emmys.