Pittsburgh CBS O&O to get new set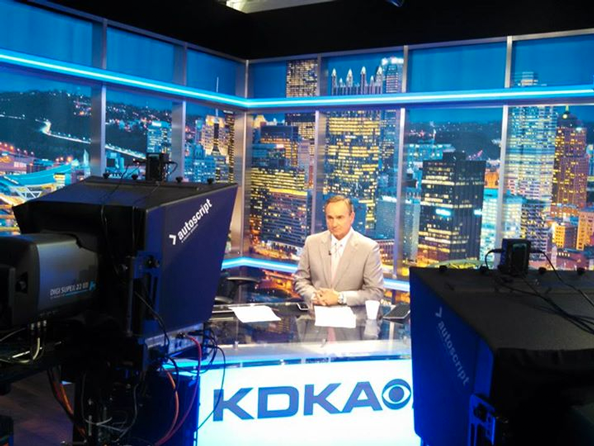 Pittsburgh's CBS O&O is prepping a new set, just as rival WPXI-TV is readying a new set of its own.
KDKA-TV has relocated its newscast to a rather impressive temporary set while the old set is removed and a new one installed.
Reporter Paul Martino posted a photo to Facebook of the last newscast on the old set, which was installed in 2009 by FX Design Group.
[field name=iframe]
Notably, the station's temporary set doesn't make any attempt to mimic the station's old set — but rather takes on a look of its own. While certainly small, it certainly is a more refined look than most temporary sets.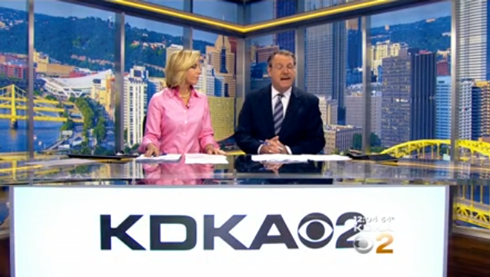 The internally lit temporary anchor desk has been placed diagonally where two straight walls with cityscape duras meet. A color changing strip runs across the top of the set.
KDKA-TV says it will debut the new set in about a month.