Pittsburgh station moves to temporary set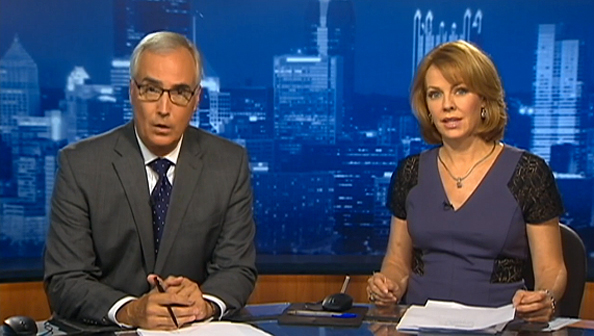 Pittsburgh's WPXI-TV's newscasts have been originating from a different set for several days now as the station readies a new set.
The Cox NBC affiliate debuted a new set from FX Design Group when it opened a new facility in 2008. The simple, clean look mirrored sets at other Cox stations, though with two unique features — a working newsroom background and two huge 80-inch monitors placed on either side of the set.
The temporary set attempts to mimic the large screens with smaller ones. The lighting on the set is also noticeably different, Pittsburgh viewers tell us.
WPXI-TV General Manager Ray Carter tells the Pittsburgh Post-Gazette that the station relocated its existing studio to a production studio while a new glossy floor is installed in the main studio. Carter added that viewers can expect a "dramatic change" to the studio in late October.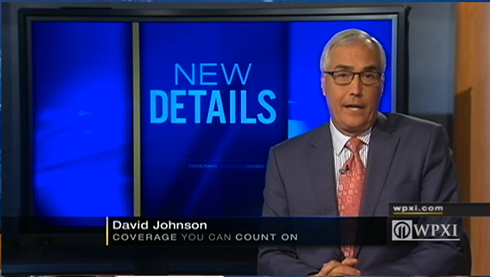 WPXI-TV's newscasts have been originating from in front of a blue printed background and the newsroom hasn't been seen in several days.
The set, as originally designed, could alternate between using the newsroom behind the anchors or covering it with a dura — a strategy the station used for different newscasts, but the secondary location doesn't allow for the newsroom view.
The newsroom behind the anchors also features a prominent dimension NBC peacock and glass wall etched with the images of Pittsburgh bridges and topped with flatscreens.
Notably, WPXI-TV sister station WFTV-TV in Orlando recently unveiled a massive set upgrade.
Correction: An earlier version of this post had the incorrect call sign for WPXI-TV in same places. The story has been corrected to reflect the correct call sign.