Fact box next to anchor: 'Women Murdered By Me'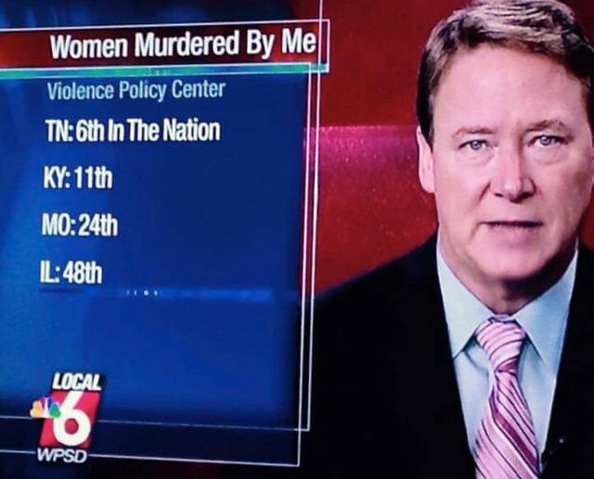 Anchor Mike Mallory of Paducah's WPSD-TV become the victim of an unfortunate typo and juxtaposition.
Mallory appeared on camera next to a sidebar fact box headlined with "Women Murdered By Me."
It would appear that the headline should have read "Women Murdered By Men" and that the final, oh-so-important character was either missed or cut off by the graphics system.
While NewscastStudio is unable to independently confirm the authenticity of the screenshot, the image has been widely circulating via Twitter and other social media sites for the past day or so.
H/T Eric