Canadian debates originate from sleek set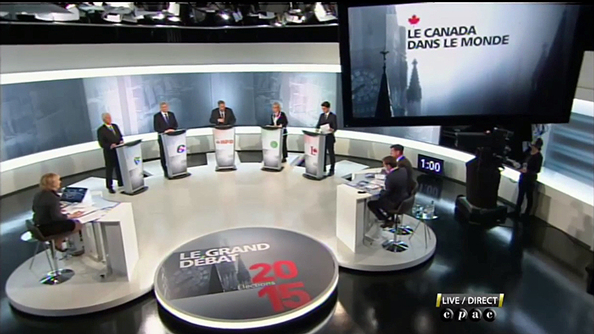 Canada just wrapped up its third debate from a sleek, modern debate set.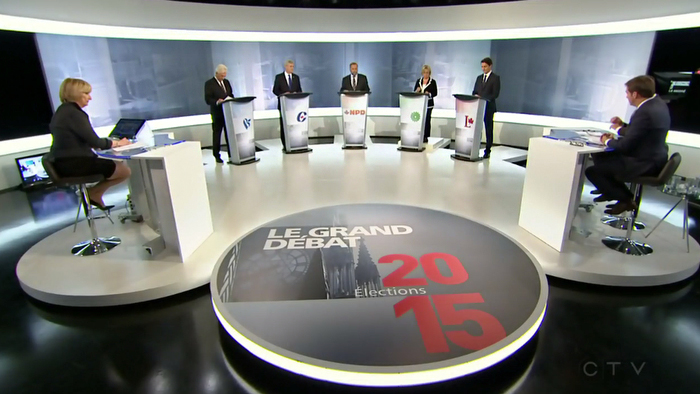 The debate, which is a partnership of Radio-Canada, La Presse, Télé-Québec, CBC News, CTV News and Global News, also included partnership with Facebook, Instagram, Twitter, Vine, Google, YouTube and CPAC.
Candidates stood behind modern lecterns fronted with logos and arranged in small arch, while the two moderators were positioned to the left and right side of the set, off axis from the candidates.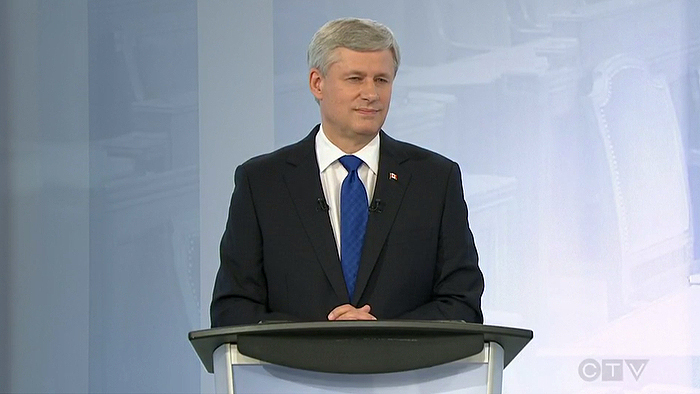 The dominant background of the debate was a printed background in soft blues and grays featuring a subtle photograph to add some textural elements, a look that creates an elegant, sophisticated look with just a subtle nod to government imagery.
Above and below the background is a backlit white strip which then transitions to a light gray header and knee wall.
It's interesting to note that, unlike U.S. debates, the Canadian debate set design manages to be both sleek and modern while not distracting — and doesn't overdo it with patriotic imagery and colors.