First Look: Inside the new Bloomberg studio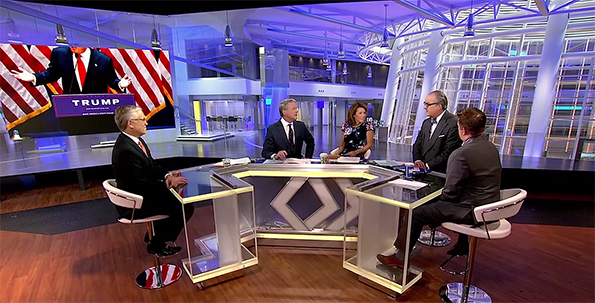 Bloomberg will take the wraps off a major overhaul Monday, including the launch of its new morning program, "Go."
We first wrote of the upcoming update in August, as Bloomberg moved to a temporary setup for its dayside programming. Well, the wait is almost over.
The sweeping changes includes new sets from Seth Easter, Roger Goodman and Lightwell, music from composer David Lowe and new graphics from Bloomberg's in-house team.
[field name=iframe]
These names may look familiar to U.K. readers, as Lightwell has worked on many projects, such as BBC News and ITV News, while Lowe has composed most BBC News theme music for the past decade.
The set will make use of large virtual set extensions on an LED video wall, which Lightwell describes on Twitter as "Biggest screen yet, finest LED resolution yet, and a design we are very excited about."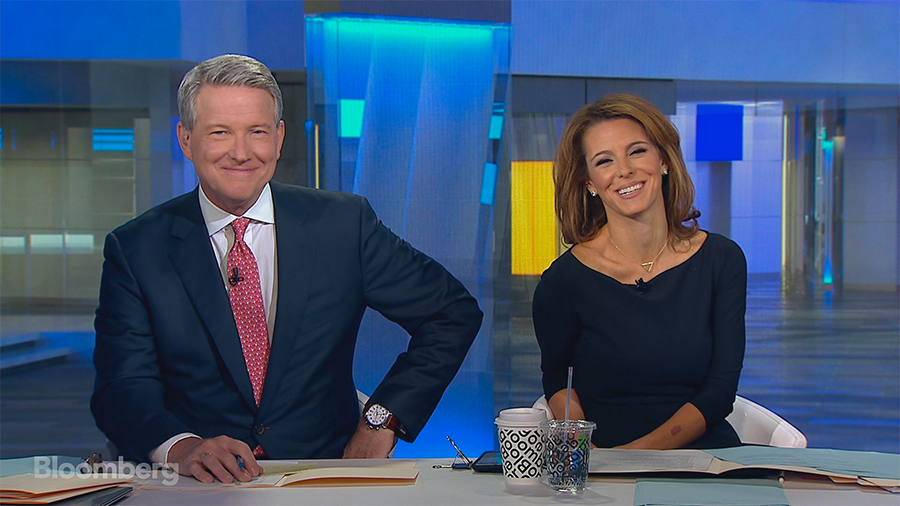 The changes debut Monday, October 5, with the new morning show anchored by Stephanie Ruhle and David Westin.
h/t to @TheIntDC