'Bloomberg Go' begins as network reshapes morning block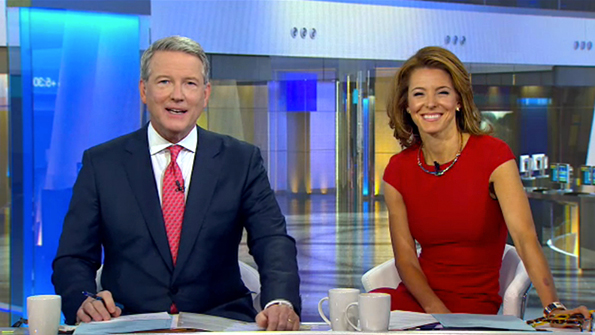 "Bloomberg Go" kicked off this morning, reshaping Bloomberg's morning lineup and ushering in larger changes at the network.
Hosted by Stephanie Ruhle and David Westin, the fast paced program broadcasts from the networks New York City headquarters, in the studio also used by "With All Due Respect."
The show features lots of banter, backed with powerful data from Bloomberg's terminal. The show includes news updates, market updates and guests from bureaus around the world.
Seth Easter Design created a new desk for the space, which is fronted by multiple backlit chevrons, mirroring the shows graphics and logo.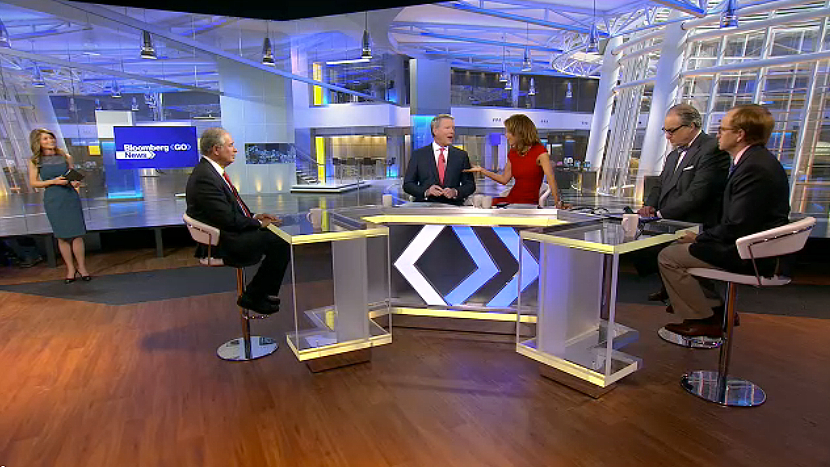 The desk is made from solid 2″ acrylic with LED edge lighting and was fabricated by Showman Fabricators.
The show uses a simple setup that takes advantage of the studios seamless LED monitor wall, with virtual set extensions appearing on screen.  Jim Mann's Lightwell created the virtual elements, which capture Bloomberg's HQ.
Lighting design was provided by The Lighting Design Group's Steve Brill, with Dan Kelly, William Albertelli, Sean McLoughlin and Erika Johnson assisting.
For the shows opening sequence, Ruhle and Westin are see in various places with interspersed TV technology. The opening culminates with the duo on the roof, as the shows logo appears.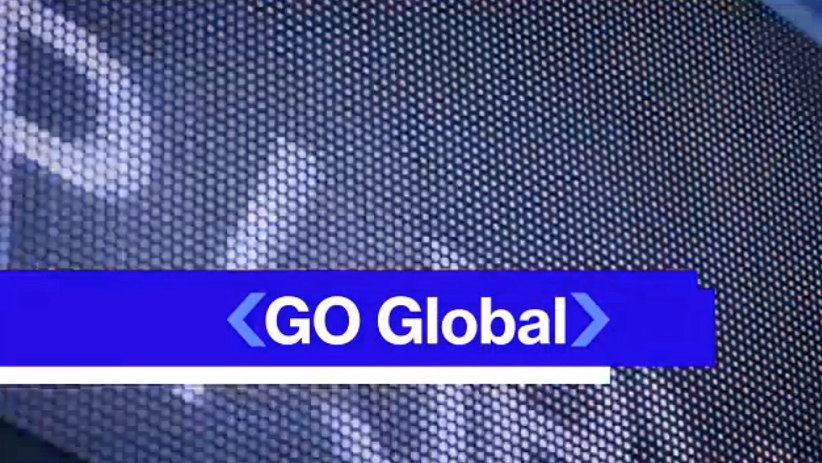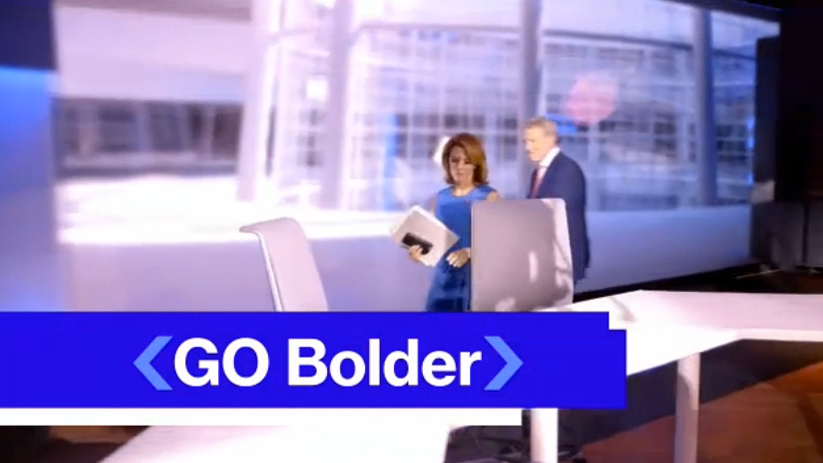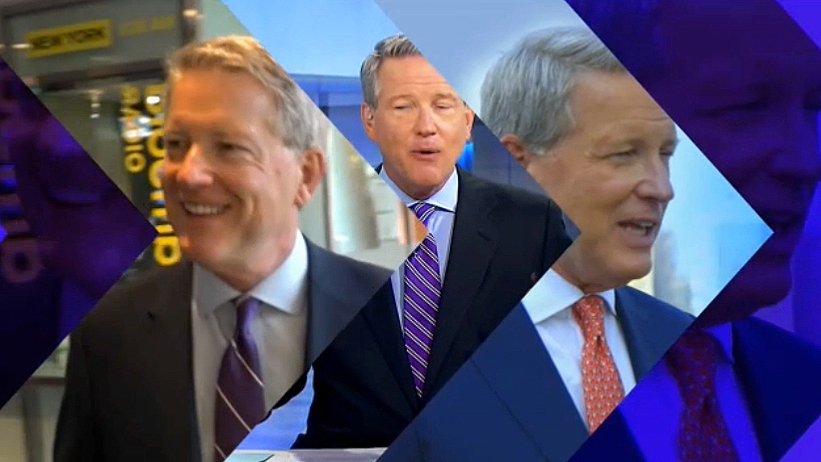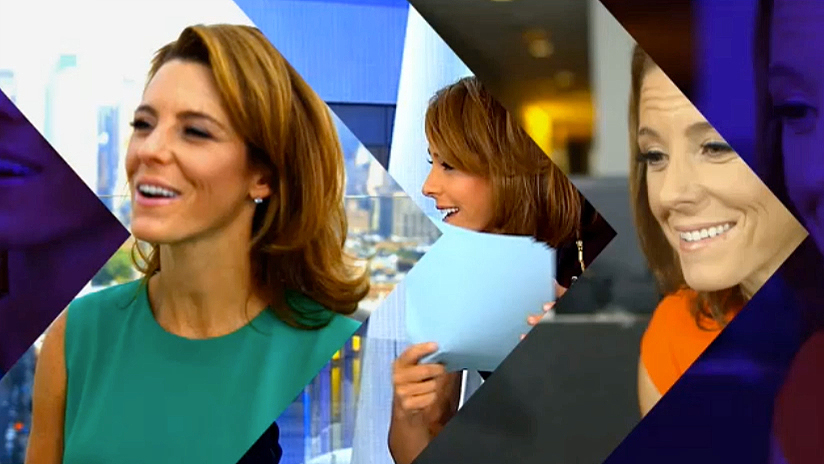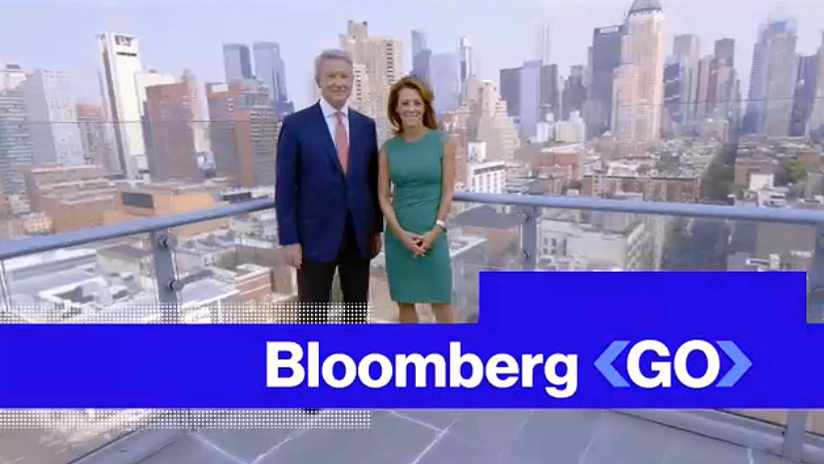 Overall, the design is vastly different than competitors CNBC and Fox Business News, especially with the virtual background. Most TV sets rely on backlit panels and city shots, so it's a welcome change.
Along with "Go," Bloomberg rolled out its new newsroom studio, graphic package and theme music on Monday.